Alessandro Di Marco/Associated Press
Arsenal manager Arsene Wenger has reportedly "revived his interest" in Juventus striker Alvaro Morata, while former transfer target Kostas Manolas has also been linked with a move to the Emirates Stadium during the upcoming summer window. 
According to John Cross of the Daily Mirror, the Gunners have a longstanding interest in both, and they will once again be major targets once the 2015-16 campaign comes to an end.
Morata's future remains a hotly debated topic due to a buy-back clause inserted into the deal that took him from Real Madrid to Juventus, allowing Los Blancos to bring him back for £23 million, per Cross.
Even the 23-year-old doesn't know what Real will do, as he told Cadena Cope (h/t Football Italia) last month:
I can't wait for the question of the re-purchase to be resolved. I'm happy in Turin, but I want to be able to know where I should buy a house. I want to know as soon as possible where I'll be.

I'm happy at Juventus, but returning to Madrid is a real possibility because there's a contract, it was all already written. I just want all of this to be resolved.
Per Cross, Los Blancos could use the clause and immediately sell the Spain international on to Arsenal, making a nice profit in the process. Such a deal would have to be approved by Morata, however―Real's clause is useless unless the forward agrees to return to the Estadio Santiago Bernabeu in the first place.
Morata has played a smaller role for Juventus this season than he did during his breakout campaign last year, and, so far, he has scored just six goals in Serie A, per WhoScored.com. Former Atletico Madrid star Mario Mandzukic has been the preferred option to play alongside Paulo Dybala.
But Morata has looked spectacular at times, particularly in Juventus' biggest matches of the season. All top strikers experience the occasional dry spell, and to his credit, the Spaniard continued working and eventually recovered. Here's a look at some of his highlights:
One year ago, Morata seemed destined to stay in Turin and turn down former club Real when they asked him to return, but given his smaller role with the Bianconeri, that no longer seems certain.
ESPN FC's David Amoyal thinks it's more likely he returns to Spain at this point:
@cjamess22 yes they are interested but he's very expensive, it's likely Morata goes back to Real (Mandzukic & Dybala usually start for Juve)

— David Amoyal (@DavidAmoyal) April 6, 2016
That doesn't mean north London will be his next destination, however. Morata is not likely to agree to a return if he knows he'll be sold on immediately after. Real would have to convince him Arsenal is the perfect club for him prior to activating their clause, or he may well end up staying with Juventus.
Morata also won't be cheap, as it will cost Real £23 million to bring him back, and their asking price to sell him on would be significantly higher. Morata has tremendous potential, but more than £23 million for someone with just six Serie A goals this season is a steep price to pay.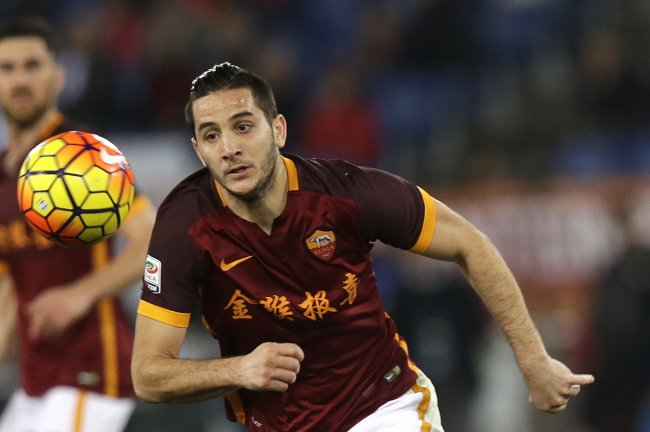 Alessandra Tarantino/Associated Press

Greece international Manolas is reportedly wanted by Chelsea and Everton, and after Wenger tried to bring him to the club in 2014, Arsenal will once again join the queue for the Greece international, per Cross.
The 24-year-old moved to AS Roma from Olympiacos in 2014 and quickly established himself as a regular with the Giallorossi. While he has struggled with consistency at times, Manolas has boosted his profile tremendously in the last two years. Here's a look at some of his highlights:
Manolas is fast for a centre-back and has all of the physical tools to be a star, but it's the mental side of the game where he has taken the biggest steps since his move to Italy. His positioning has improved drastically, and he no longer makes the mistakes that plagued him when he was younger.
It's easy to see why clubs are interested in signing him, but, per Amoyal (for Gianluca Di Marzio), recent revelations by Football Leaks about the player's rights indicate Roma won't be selling him this summer:
At the moment Roma just owns half of the player's rights, they will have to pay an additional €6.5 million (on top of the €6.5 million they already paid) to fully own him.

According to this clause should Roma sell Manolas by September 1st of this year, Olympiacos would be entitled to half of the transfer fee rather than just €6.5 million.
If Roma hold off on selling Manolas until January or next summer, they'll make a far bigger profit than they would if they sold him this summer. That gives the Giallorossi a clear incentive not to sell, and unless a club is willing to overpay for the Greek, he won't be leaving the Italian capital.
Follow @ReverschPass