Charles Rex Arbogast/Associated Press
Detroit Lions tight end Eric Ebron likes having a coach who won't be soft on his players. 
The former 10th overall pick is entering his third NFL season, and the 23-year-old prefers to be coached bluntly and honestly from his offensive coordinator Jim Bob Cooter.
"Everybody's been babied growing up, especially my era of growing up and I'm only 23," Ebron said, per Paula Pasche of the Oakland Press. "We've all been babied, we need someone to tell us what's real and what's not. So Jim Bob does that, he lets us know and brings the best out of us."
Ebron's second season in the Motor City was his best yet with 47 passes and five touchdowns. He's expected to have a bigger role in Detroit's offense with the retirement of Calvin Johnson.
The former North Carolina Tar Heel expects to be better in his third season but won't define his progress by numbers.
"I define progression by maturing, understanding and trying to become a leader," Ebron said, per Pasche. "That's how I define progression. That's how you progress. Mentally you progress, physically you progress and everything else falls into place."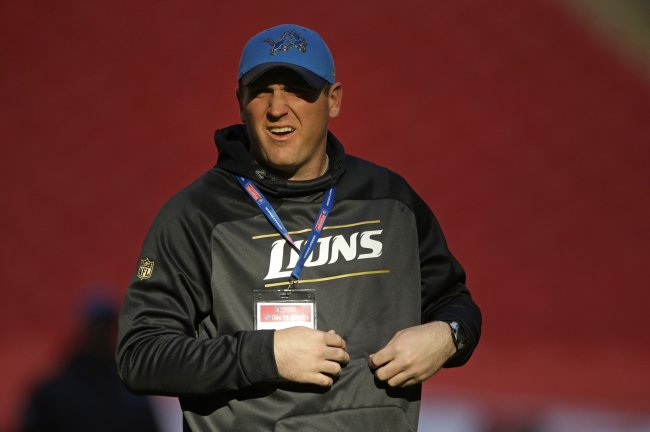 Matt Dunham/Associated Press

Ebron also mentioned Cooter was blunt when it came to playing time. Either perform well, or you'll be on the bench. That includes Ebron.
"I'm excited about Jim Bob, I think we all are—about what his philosophies, his knowledge of the game of football, the way he coaches," Ebron said, per Pasche. "We're all excited for Jim Bob to be underneath [Lions head coach Jim Caldwell] and him calling plays it should be fun."
Cooter's message is the Lions will be a tougher, smashmouth football team on the offensive side of the ball. So far, it looks like that message is crystal clear, based on Ebron's comments.