Aurelien Meunier/Getty Images
Manchester City's chief executive Ferran Soriano has revealed Juventus defender Leonardo Bonucci encouraged the club to make a move for him in the summer transfer window.
The Italy international is one of the finest defenders in world football and was linked with a potential exit prior to the 2016-17 season.
According to Soriano, the prospect of working with new City boss Pep Guardiola was one that excited the 29-year-old.
"At the moment there are a lot of players that want to play under Pep," he told RAC1 (h/t Ed Malyon of the Daily Mirror). "The Italian central defender [Bonucci] wants to play for him and he called us."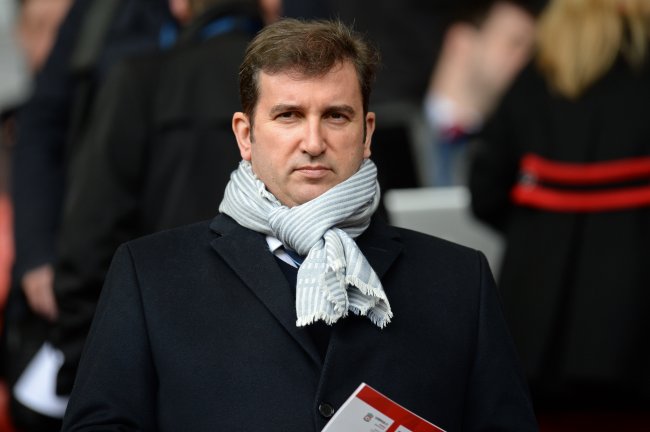 OLI SCARFF/Getty Images

Although a deal never transpired, that was not due to lack of effort on the part of either City or Bonucci, according to the chief executive.
"I called the Juventus sporting director and he told me they didn't want to sell," Soriano said. "There ended the story!"
Had City been able to get this one over the line, it would have been a remarkable coup for the Etihad Stadium club. Here is a look at why Bonucci is so highly rated:
The centre-back has been part of a Juventus defence that's looked impenetrable at times. Bonucci typically starts at the heart of a back three, using his anticipation, understanding of the game and physicality to shut down opposition attacks.
What would have also appealed to Guardiola is his ability on the ball. From deep, Bonucci is capable of pinging passes to the flanks, as well as carrying possession forward into midfield positions. 
Even so, suggestions that he actively sought a move are surprising. Bleacher Report's Gianni Verschueren doesn't think there is much to worry from a Juventus perspective:
People freaking out over nothing. Bonucci long ago admitted he was tempted by Guardiola but eventually followed his heart and stayed at Juve

— Gianni Verschueren (@ReverschPass) October 19, 2016
Indeed, according to the Guardian's Fabrizio Romano (h/t ESPN FC's David Amoyal), the centre-back will sign a new five-year contract in Turin. Given his age, that's a deal that'll likely see Bonucci remain a Juve player until the end of his career. It'll also mean City would have to part with massive money if they wanted to bring him in.
Orbelin Pineda on City's Radar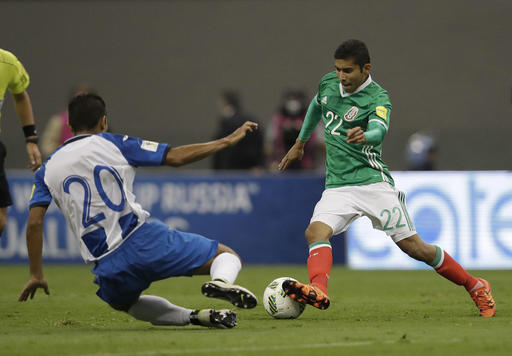 Rebecca Blackwell/Associated Press

According to Tiempo (h/t Tom Coast of Sport Witness), Manchester City are keen to capture Chivas midfielder Orbelin Pineda.
As noted by Coast, City have been active in their recruitment from South and Central America with the signings of Marlos Moreno and Gabriel Jesus. It's stated in the report that Pineda has caught the club's attention after a fine start to life at his new club and the Premier League side are "very interested" in landing him.
Tom Marshall of ESPN FC thinks there will be a clutch of clubs chasing the 20-year-old after some strong recent showings:
No surprise to read the rumours linking Orbelin Pineda to European clubs in recent days. Many clubs will be tracking his progress.

— Tom Marshall (@mexicoworldcup) October 18, 2016
According to Tiempo, Pineda has been "carrying the team on his back," while the club's owner, Jorge Vergara, has suggested the playmaker will remain with Chivas for at least another season.
Here's a look at why they're so keen to keep hold of him:
Pineda is a very talented midfield operator, able to dash forward into the final third and make sharp decisions at crucial points. The youngster's efforts saw him called up to the Mexico national team earlier in the year, making his debut off the bench in a FIFA World Cup qualifying match with Honduras.
For skilful midfielders, working with a manager like Guardiola on a day-to-day basis is as good as it gets, and he'd surely be tempted by the prospect of joining the Premier League side. However, Pineda still has plenty to learn, and a longer spell with Chivas would arguably be better for his long-term development.