Rui Vieira/Associated Press
Manchester United's Marcus Rashford has revealed that playing as a winger has given him a "different perspective" of the football pitch and is improving his game as a striker, as per Peter Smith for Sky Sports.
In a revealing in-depth interview, the 19-year-old forward spoke United training sessions and his own recent development under Jose Mourinho, as well as the reasons why Zlatan Ibrahimovic is an excellent role model for him.
"Playing out wide is going to help me to develop to play in the middle in the long run," Rashford said, as per Smith. "Looking at the game from a different perspective, it's helping my game a lot. When I do get a chance to go in the middle, I find things more natural now. I do think it's helping my game."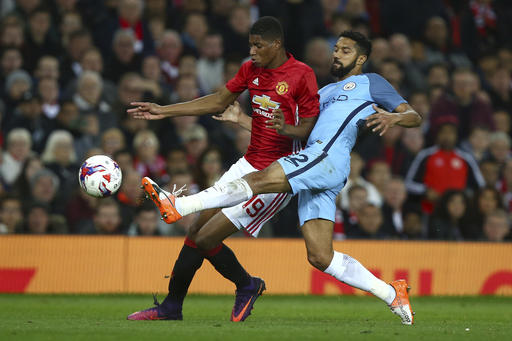 Dave Thompson/Associated Press

Nine of Rashford's 11 starts in the Premier League and Europa League under Mourinho have been either on the right or left flank, per WhoScored.com, but the England international does not appear to mind:
When I've been playing as a winger, there are positions you can put the ball into for the striker and when I go back into the middle I understand those positions more than I did. 

It's not just about showing people what you can do on the ball in those wider positions, it's about gaining the full understanding of each position and what it takes to get that spot.
Such an intelligent understanding of the game—recognising the need to learn from multiple perspectives— is rare to find in such a young footballer, and United fans should be delighted to hear that Rashford is comfortable with the pace of his own development.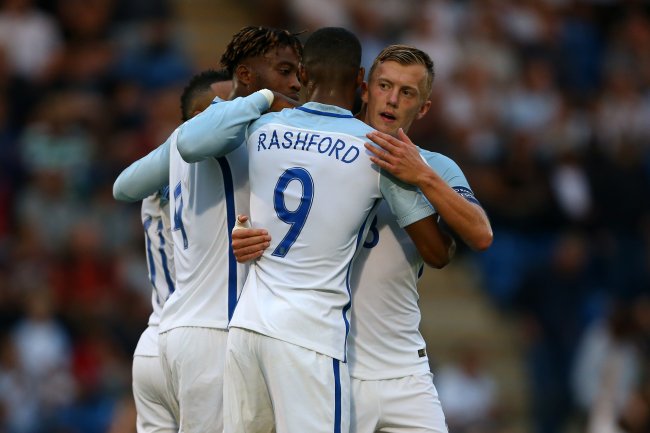 Catherine Ivill – AMA/Getty Images

"Of course, it's different playing wide because you have more defensive responsibilities but that's part of the game," he added. "I want to improve those, too."
Any young forward needs a mentor at their club, and Rashford appears to have landed the jackpot after Swedish legend Zlatan Ibrahimovic arrived in the summer. 
Mourinho's preference for fielding one strong centre-forward has meant that Rashford will play second fiddle until he adapts, but in Ibrahimovic, he has found the perfect role model:
Playing as a lone striker is a bit different because you are on your own and obviously it depends on what centre-halves you're playing up against and what their skills are and their characteristics are. One of the main things I am working on is hold-up play.  

I know my movement in behind is good so if I can get my hold-up play to improve then I'll be a better player. 

But Zlatan has been a big help. For instance, it's not just about his strength. He puts his body in the right areas and these are things you pick up on. It's about trying to put those things into your own game.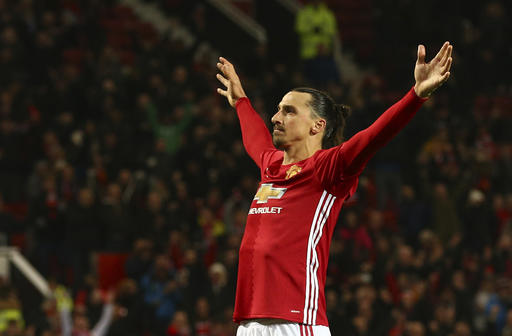 Dave Thompson/Associated Press

Rashford was also keen to praise Ibrahimovic's character and non-technical attributes, citing his attitude as a major factor in the continuation of a career that spans 17 years at the top.
"He's looked after his body well since he was a young professional," he said. "That's why he can still play at this age now. It's a small thing and one that a lot of people don't look at but for him to be playing and still competing at that age is amazing."
The teenager also spoke to Sky Sports about training methods employed by United, including shooting practice and the importance of having fun.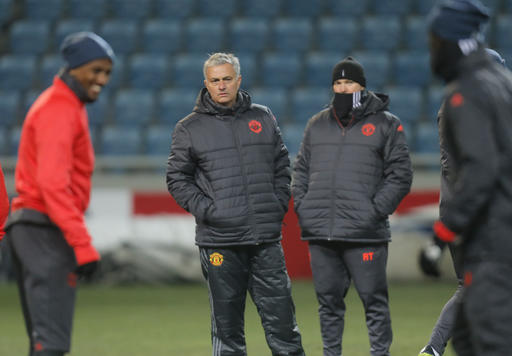 Efrem Lukatsky/Associated Press

He said of training under Mourinho, as per Smith:
We have a lot of great sessions and it's important we keep them fun because that's the best way to learn in my opinion. 

If the training sessions are fun you get what you want to get out of them. 

[…]

We work on every type of finishing. There are some finishes we work on which you might never need. But you never know, so in case it does happen you have to be ready.
Interestingly, Rashford raised the idea that many of the supposedly instinctive aspects of shooting are the result of repetition on the training field, which not only exemplifies the 19-year-old's intelligence but also how hardworking he is.
Not every player spends so much time thinking about their own training and its relationship to real matches:
There are some finishes where it's natural but a lot of it is where you've worked and done it that many times it's like you've imagined what you're doing on the game day and have done it before.

You have to judge in the moment what sort of finish is needed. You don't look for a certain finish because you never know how the game's going to be positioned. But if I can score against David [De Gea] in training I know I can score against anybody.
United fans will be hoping that his training pays dividends sooner rather than later. Mourinho's team are sixth in the Premier League table and have scored just 19 goals this season—which is fewer than Tony Pulis's West Bromwich Albion.
Rashford himself has only netted three times in the league this season, although he will be pleased with his overall contribution.
He may be starting fewer games as a striker, but as Michael Cox pointed out on Twitter, Rashford has featured heavily since arriving on the scene in February 2016:
https://t.co/ghui32moMt Don't get this idea Rashford hasn't had enough games. Has started 19/26 in PL since debut. For a 19yo! At Man Utd!

— Michael Cox (@Zonal_Marking) December 6, 2016
In light of his comments to Sky Sports, there appears to be little preventing him from reaching the sort of goal tally we have come to expect of Ibrahimovic himself.