!function(d, s, id, url, en) { if(d.getElementById(id)) if(d.createEvent) var e = d.createEvent('Events'); e.initEvent(en, true, true); d.dispatchEvent(e); else d.documentElement[en] = 'true'; else var js = d.createElement(s), fjs = d.getElementsByTagName(s)[0]; js.id = id; js.src = url; if(d.createEvent) js.onload = function() var e = d.createEvent('Events'); e.initEvent(en, true, true); d.dispatchEvent(e); ; else js.onreadystatechange = function() if(js.readyState === 'loaded') d.documentElement[en] = 'true'; ; fjs.parentNode.insertBefore(js, fjs); }(document, 'script', 'akamai-video-javascript', 'http://cdn.bleacherreport.net/amp.premier/bleacher/2/amp.premier.min.js', 'AkamaiVideoJavaScriptLoaded');","duration":40,"description":null,"author_name":"Bleacher Report","article_type":"uber_article","analytics":"video_id":19852,"title":"College Football Top 25 Upset Alert for Week 1″,"stream":"College Football","published_at":"2017-08-31T20:37:56.645000″,"id":"1958fafa-079e-41a0-8438-13937e234192″,"ad_stitched_url":null},"media_width":null,"media_url":null,"media_id":null,"media_height":null,"hook_type":"photo","autoplay":true}}]},"nav":"items":"nfl":"url":"/nfl","title":"NFL","id":"nfl","subLists":["afc-east","afc-north","afc-south","afc-west","nfc-east","nfc-north","nfc-south","nfc-west"],"subLinks":["nfl","fantasy-football","nfl/teams","nfl-draft","nfl/archives","nfl/odds","https://www.stubhub.com/nfl-tickets/grouping/121/?gcid=chDIG-_-geoUS-_-genNFL-_-dt170201-_-cmpBR_Gen-_-partBleacherReport-_-mktgrBRAND"],"afc-east":"title":"AFC East","id":"afc-east","subLists":["buffalo-bills","miami-dolphins","new-england-patriots","new-york-jets"],"buffalo-bills":"url":"/buffalo-bills","title":"Buffalo","id":"buffalo-bills","miami-dolphins":"url":"/miami-dolphins","title":"Miami","id":"miami-dolphins","new-england-patriots":"url":"/new-england-patriots","title":"New England","id":"new-england-patriots","new-york-jets":"url":"/new-york-jets","title":"NY Jets","id":"new-york-jets","afc-north":"title":"AFC North","id":"afc-north","subLists":["baltimore-ravens","cincinnati-bengals","cleveland-browns","pittsburgh-steelers"],"baltimore-ravens":"url":"/baltimore-ravens","title":"Baltimore","id":"baltimore-ravens","cincinnati-bengals":"url":"/cincinnati-bengals","title":"Cincinnati","id":"cincinnati-bengals","cleveland-browns":"url":"/cleveland-browns","title":"Cleveland","id":"cleveland-browns","pittsburgh-steelers":"url":"/pittsburgh-steelers","title":"Pittsburgh","id":"pittsburgh-steelers","afc-south":"title":"AFC South","id":"afc-south","subLists":["houston-texans","indianapolis-colts","jacksonville-jaguars","tennessee-titans"],"houston-texans":"url":"/houston-texans","title":"Houston","id":"houston-texans","indianapolis-colts":"url":"/indianapolis-colts","title":"Indianapolis","id":"indianapolis-colts","jacksonville-jaguars":"url":"/jacksonville-jaguars","title":"Jacksonville","id":"jacksonville-jaguars","tennessee-titans":"url":"/tennessee-titans","title":"Tennessee","id":"tennessee-titans","afc-west":"title":"AFC West","id":"afc-west","subLists":["denver-broncos","kansas-city-chiefs","los-angeles-chargers","oakland-raiders"],"denver-broncos":"url":"/denver-broncos","title":"Denver","id":"denver-broncos","kansas-city-chiefs":"url":"/kansas-city-chiefs","title":"Kansas City","id":"kansas-city-chiefs","los-angeles-chargers":"url":"/los-angeles-chargers","title":"Los Angeles","id":"los-angeles-chargers","oakland-raiders":"url":"/oakland-raiders","title":"Oakland","id":"oakland-raiders","nfc-east":"title":"NFC East","id":"nfc-east","subLists":["dallas-cowboys","new-york-giants","philadelphia-eagles","washington-redskins"],"dallas-cowboys":"url":"/dallas-cowboys","title":"Dallas","id":"dallas-cowboys","new-york-giants":"url":"/new-york-giants","title":"NY Giants","id":"new-york-giants","philadelphia-eagles":"url":"/philadelphia-eagles","title":"Philadelphia","id":"philadelphia-eagles","washington-redskins":"url":"/washington-redskins","title":"Washington","id":"washington-redskins","nfc-north":"title":"NFC North","id":"nfc-north","subLists":["chicago-bears","detroit-lions","green-bay-packers","minnesota-vikings"],"chicago-bears":"url":"/chicago-bears","title":"Chicago","id":"chicago-bears","detroit-lions":"url":"/detroit-lions","title":"Detroit","id":"detroit-lions","green-bay-packers":"url":"/green-bay-packers","title":"Green Bay","id":"green-bay-packers","minnesota-vikings":"url":"/minnesota-vikings","title":"Minnesota","id":"minnesota-vikings","nfc-south":"title":"NFC South","id":"nfc-south","subLists":["atlanta-falcons","carolina-panthers","new-orleans-saints","tampa-bay-buccaneers"],"atlanta-falcons":"url":"/atlanta-falcons","title":"Atlanta","id":"atlanta-falcons","carolina-panthers":"url":"/carolina-panthers","title":"Carolina","id":"carolina-panthers","new-orleans-saints":"url":"/new-orleans-saints","title":"New Orleans","id":"new-orleans-saints","tampa-bay-buccaneers":"url":"/tampa-bay-buccaneers","title":"Tampa Bay","id":"tampa-bay-buccaneers","nfc-west":"title":"NFC West","id":"nfc-west","subLists":["arizona-cardinals","los-angeles-rams","san-francisco-49ers","seattle-seahawks"],"arizona-cardinals":"url":"/arizona-cardinals","title":"Arizona","id":"arizona-cardinals","los-angeles-rams":"url":"/los-angeles-rams","title":"Los Angeles","id":"los-angeles-rams","san-francisco-49ers":"url":"/san-francisco-49ers","title":"San Francisco","id":"san-francisco-49ers","seattle-seahawks":"url":"/seattle-seahawks","title":"Seattle","id":"seattle-seahawks","nba":"url":"/nba","title":"NBA","id":"nba","subLists":["atlantic","central","northwest","pacific","southeast","southwest"],"subLinks":["nba","fantasy-basketball","nba/teams","nba-draft","wnba","nba/archives","nba/odds","https://www.stubhub.com/nba-tickets/grouping/115/?gcid=chDIG-_-geoUS-_-genNBA-_-dt170201-_-cmpBR_Gen-_-partBleacherReport-_-mktgrBRAND"],"atlantic":"title":"Atlantic","id":"atlantic","subLists":["boston-celtics","brooklyn-nets","new-york-knicks","philadelphia-76ers","toronto-raptors"],"boston-celtics":"url":"/boston-celtics","title":"Boston","id":"boston-celtics","brooklyn-nets":"url":"/brooklyn-nets","title":"Brooklyn","id":"brooklyn-nets","new-york-knicks":"url":"/new-york-knicks","title":"New York","id":"new-york-knicks","philadelphia-76ers":"url":"/philadelphia-76ers","title":"Philadelphia","id":"philadelphia-76ers","toronto-raptors":"url":"/toronto-raptors","title":"Toronto","id":"toronto-raptors","central":"title":"Central","id":"central","subLists":["chicago-bulls","cleveland-cavaliers","detroit-pistons","indiana-pacers","milwaukee-bucks"],"chicago-bulls":"url":"/chicago-bulls","title":"Chicago","id":"chicago-bulls","cleveland-cavaliers":"url":"/cleveland-cavaliers","title":"Cleveland","id":"cleveland-cavaliers","detroit-pistons":"url":"/detroit-pistons","title":"Detroit","id":"detroit-pistons","indiana-pacers":"url":"/indiana-pacers","title":"Indiana","id":"indiana-pacers","milwaukee-bucks":"url":"/milwaukee-bucks","title":"Milwaukee","id":"milwaukee-bucks","northwest":"title":"Northwest","id":"northwest","subLists":["denver-nuggets","minnesota-timberwolves","oklahoma-city-thunder","portland-trail-blazers","utah-jazz"],"denver-nuggets":"url":"/denver-nuggets","title":"Denver","id":"denver-nuggets","minnesota-timberwolves":"url":"/minnesota-timberwolves","title":"Minnesota","id":"minnesota-timberwolves","oklahoma-city-thunder":"url":"/oklahoma-city-thunder","title":"Oklahoma City","id":"oklahoma-city-thunder","portland-trail-blazers":"url":"/portland-trail-blazers","title":"Portland","id":"portland-trail-blazers","utah-jazz":"url":"/utah-jazz","title":"Utah","id":"utah-jazz","pacific":"title":"Pacific","id":"pacific","subLists":["golden-state-warriors","los-angeles-clippers","los-angeles-lakers","phoenix-suns","sacramento-kings"],"golden-state-warriors":"url":"/golden-state-warriors","title":"Golden St","id":"golden-state-warriors","los-angeles-clippers":"url":"/los-angeles-clippers","title":"LA Clippers","id":"los-angeles-clippers","los-angeles-lakers":"url":"/los-angeles-lakers","title":"LA Lakers","id":"los-angeles-lakers","phoenix-suns":"url":"/phoenix-suns","title":"Phoenix","id":"phoenix-suns","sacramento-kings":"url":"/sacramento-kings","title":"Sacramento","id":"sacramento-kings","southeast":"title":"Southeast","id":"southeast","subLists":["atlanta-hawks","charlotte-hornets","miami-heat","orlando-magic","washington-wizards"],"atlanta-hawks":"url":"/atlanta-hawks","title":"Atlanta","id":"atlanta-hawks","charlotte-hornets":"url":"/charlotte-hornets","title":"Charlotte","id":"charlotte-hornets","miami-heat":"url":"/miami-heat","title":"Miami","id":"miami-heat","orlando-magic":"url":"/orlando-magic","title":"Orlando","id":"orlando-magic","washington-wizards":"url":"/washington-wizards","title":"Washington","id":"washington-wizards","southwest":"title":"Southwest","id":"southwest","subLists":["dallas-mavericks","houston-rockets","memphis-grizzlies","new-orleans-pelicans","san-antonio-spurs"],"dallas-mavericks":"url":"/dallas-mavericks","title":"Dallas","id":"dallas-mavericks","houston-rockets":"url":"/houston-rockets","title":"Houston","id":"houston-rockets","memphis-grizzlies":"url":"/memphis-grizzlies","title":"Memphis","id":"memphis-grizzlies","new-orleans-pelicans":"url":"/new-orleans-pelicans","title":"New Orleans","id":"new-orleans-pelicans","san-antonio-spurs":"url":"/san-antonio-spurs","title":"San Antonio","id":"san-antonio-spurs","world-football":"url":"/world-football","title":"World Football","id":"world-football","subLists":["epl","uefa-champions-league","serie-a","la-liga","mls","international-football","sports-odds"],"subLinks":["world-football","world-football/archives"],"epl":"url":"/epl","title":"Premier League","id":"epl","subLists":["arsenal","bournemouth","brighton-hove-albion","burnley","chelsea","crystal-palace","everton","huddersfield-town","leicester-city","liverpool","manchester-city","manchester-united","newcastle-united","southampton","stoke-city","swansea-city","tottenham-hotspur","watford-fc","west-bromwich","west-ham-united"],"subLinks":["epl","transfer-window","epl/archives"],"arsenal":"url":"/arsenal","title":"Arsenal","id":"arsenal","bournemouth":"url":"/bournemouth","title":"Bournemouth","id":"bournemouth","brighton-hove-albion":"url":"/brighton-hove-albion","title":"Brighton and Hove Albion","id":"brighton-hove-albion","burnley":"url":"/burnley","title":"Burnley","id":"burnley","chelsea":"url":"/chelsea","title":"Chelsea","id":"chelsea","crystal-palace":"url":"/crystal-palace","title":"Crystal Palace","id":"crystal-palace","everton":"url":"/everton","title":"Everton","id":"everton","huddersfield-town":"url":"/huddersfield-town","title":"Huddersfield Town","id":"huddersfield-town","leicester-city":"url":"/leicester-city","title":"Leicester City","id":"leicester-city","liverpool":"url":"/liverpool","title":"Liverpool","id":"liverpool","manchester-city":"url":"/manchester-city","title":"Manchester City","id":"manchester-city","manchester-united":"url":"/manchester-united","title":"Manchester United","id":"manchester-united","newcastle-united":"url":"/newcastle-united","title":"Newcastle United","id":"newcastle-united","southampton":"url":"/southampton","title":"Southampton","id":"southampton","stoke-city":"url":"/stoke-city","title":"Stoke City","id":"stoke-city","swansea-city":"url":"/swansea-city","title":"Swansea City","id":"swansea-city","tottenham-hotspur":"url":"/tottenham-hotspur","title":"Tottenham Hotspur","id":"tottenham-hotspur","watford-fc":"url":"/watford-fc","title":"Watford","id":"watford-fc","west-bromwich":"url":"/west-bromwich","title":"West Bromwich Albion","id":"west-bromwich","west-ham-united":"url":"/west-ham-united","title":"West Ham United","id":"west-ham-united","uefa-champions-league":"url":"/uefa-champions-league","title":"Champions League","id":"uefa-champions-league","subLists":["ajax","fc-barcelona","bayern-munich","sl-benfica","borussia-dortmund","celtic","cska-moscow","dynamo-kiev","juventus","manchester-city","as-monaco-fc","napoli","psv-eindhoven","real-madrid","tottenham-hotspur","sporting-portugal","victoria"],"subLinks":["uefa-champions-league","transfer-window","uefa-champions-league/archives"],"ajax":"url":"/ajax","title":"Ajax","id":"ajax","fc-barcelona":"url":"/fc-barcelona","title":"Barcelona","id":"fc-barcelona","bayern-munich":"url":"/bayern-munich","title":"Bayern Munich","id":"bayern-munich","sl-benfica":"url":"/sl-benfica","title":"Benfica","id":"sl-benfica","borussia-dortmund":"url":"/borussia-dortmund","title":"Borussia Dortmund","id":"borussia-dortmund","celtic":"url":"/celtic","title":"Celtic","id":"celtic","cska-moscow":"url":"/cska-moscow","title":"CSKA Moscow","id":"cska-moscow","dynamo-kiev":"url":"/dynamo-kiev","title":"Dynamo Kiev","id":"dynamo-kiev","juventus":"url":"/juventus","title":"Juventus","id":"juventus","as-monaco-fc":"url":"/as-monaco-fc","title":"Monaco","id":"as-monaco-fc","napoli":"url":"/napoli","title":"Napoli","id":"napoli","psv-eindhoven":"url":"/psv-eindhoven","title":"PSV Eindhoven","id":"psv-eindhoven","real-madrid":"url":"/real-madrid","title":"Real Madrid","id":"real-madrid","sporting-portugal":"url":"/sporting-portugal","title":"Sporting Portugal","id":"sporting-portugal","victoria":"url":"/victoria","title":"Viktoria","id":"victoria","serie-a":"url":"/serie-a","title":"Serie A","id":"serie-a","subLists":["ac-milan","as-roma","atalanta","benevento-calcio","bologna","cagliari","chievo-verona","fc-crotone","fiorentina","genoa","verona","inter-milan","juventus","lazio","napoli","sampdoria","sassuolo","spal-2013″,"torino","udinese"],"subLinks":["serie-a","transfer-window","serie-a/archives"],"ac-milan":"url":"/ac-milan","title":"AC Milan","id":"ac-milan","as-roma":"url":"/as-roma","title":"AS Roma","id":"as-roma","atalanta":"url":"/atalanta","title":"Atalanta","id":"atalanta","benevento-calcio":"url":"/benevento-calcio","title":"Benevento","id":"benevento-calcio","bologna":"url":"/bologna","title":"Bologna","id":"bologna","cagliari":"url":"/cagliari","title":"Cagliari","id":"cagliari","chievo-verona":"url":"/chievo-verona","title":"Chievo Verona","id":"chievo-verona","fc-crotone":"url":"/fc-crotone","title":"Crotone","id":"fc-crotone","fiorentina":"url":"/fiorentina","title":"Fiorentina","id":"fiorentina","genoa":"url":"/genoa","title":"Genoa","id":"genoa","verona":"url":"/verona","title":"Hellas Verona","id":"verona","inter-milan":"url":"/inter-milan","title":"Inter Milan","id":"inter-milan","lazio":"url":"/lazio","title":"Lazio","id":"lazio","sampdoria":"url":"/sampdoria","title":"Sampdoria","id":"sampdoria","sassuolo":"url":"/sassuolo","title":"Sassuolo","id":"sassuolo","spal-2013″:"url":"/spal-2013″,"title":"SPAL","id":"spal-2013″,"torino":"url":"/torino","title":"Torino","id":"torino","udinese":"url":"/udinese","title":"Udinese","id":"udinese","la-liga":"url":"/la-liga","title":"La Liga","id":"la-liga","subLists":["cd-alaves","athletic-club","atletico-madrid","celta-da-vigo","eibar","fc-barcelona","las-palmas-ud","cd-leganes","malaga-cf","rc-deportivo","rcd-espanyol","real-betis","real-madrid","real-sociedad","sevilla","valencia-cf","villarreal-cf"],"subLinks":["la-liga","transfer-window","la-liga/archives"],"cd-alaves":"url":"/cd-alaves","title":"Alaves","id":"cd-alaves","athletic-club":"url":"/athletic-club","title":"Athletic Club Bilbao","id":"athletic-club","atletico-madrid":"url":"/atletico-madrid","title":"Atletico Madrid","id":"atletico-madrid","celta-da-vigo":"url":"/celta-da-vigo","title":"Celta de Vigo","id":"celta-da-vigo","eibar":"url":"/eibar","title":"Eibar","id":"eibar","las-palmas-ud":"url":"/las-palmas-ud","title":"Las Palmas","id":"las-palmas-ud","cd-leganes":"url":"/cd-leganes","title":"Leganes","id":"cd-leganes","malaga-cf":"url":"/malaga-cf","title":"Malaga CF","id":"malaga-cf","rc-deportivo":"url":"/rc-deportivo","title":"RC Deportivo","id":"rc-deportivo","rcd-espanyol":"url":"/rcd-espanyol","title":"RCD Espanyol","id":"rcd-espanyol","real-betis":"url":"/real-betis","title":"Real Betis","id":"real-betis","real-sociedad":"url":"/real-sociedad","title":"Real Sociedad","id":"real-sociedad","sevilla":"url":"/sevilla","title":"Sevilla","id":"sevilla","valencia-cf":"url":"/valencia-cf","title":"Valencia CF","id":"valencia-cf","villarreal-cf":"url":"/villarreal-cf","title":"Villarreal CF","id":"villarreal-cf","mls":"url":"/mls","title":"MLS","id":"mls","subLists":["atlanta-united-fc","chicago-fire","colorado-rapids","columbus-crew","dc-united","fc-dallas","houston-dynamo","los-angeles-galaxy","minnesota-united","montreal-impact","new-england-revolution","new-york-red-bulls","new-york-city-fc","orlando-city","philadelphia-union","real-salt-lake","san-jose-earthquakes","seattle-sounders-fc","toronto-fc","sporting-kansas-city","portland-timbers","vancouver-whitecaps"],"subLinks":["mls","mls/archives"],"atlanta-united-fc":"url":"/atlanta-united-fc","title":"Atlanta United","id":"atlanta-united-fc","chicago-fire":"url":"/chicago-fire","title":"Chicago Fire","id":"chicago-fire","colorado-rapids":"url":"/colorado-rapids","title":"Colorado Rapids","id":"colorado-rapids","columbus-crew":"url":"/columbus-crew","title":"Columbus Crew","id":"columbus-crew","dc-united":"url":"/dc-united","title":"DC United","id":"dc-united","fc-dallas":"url":"/fc-dallas","title":"FC Dallas","id":"fc-dallas","houston-dynamo":"url":"/houston-dynamo","title":"Houston Dynamo","id":"houston-dynamo","los-angeles-galaxy":"url":"/los-angeles-galaxy","title":"Los Angeles Galaxy","id":"los-angeles-galaxy","minnesota-united":"url":"/minnesota-united","title":"Minnesota United","id":"minnesota-united","montreal-impact":"url":"/montreal-impact","title":"Montreal Impact","id":"montreal-impact","new-england-revolution":"url":"/new-england-revolution","title":"New England Revolution","id":"new-england-revolution","new-york-red-bulls":"url":"/new-york-red-bulls","title":"New York Red Bulls","id":"new-york-red-bulls","new-york-city-fc":"url":"/new-york-city-fc","title":"NYCFC","id":"new-york-city-fc","orlando-city":"url":"/orlando-city","title":"Orlando City","id":"orlando-city","philadelphia-union":"url":"/philadelphia-union","title":"Philadelphia Union","id":"philadelphia-union","real-salt-lake":"url":"/real-salt-lake","title":"Real Salt Lake","id":"real-salt-lake","san-jose-earthquakes":"url":"/san-jose-earthquakes","title":"San Jose Earthquakes","id":"san-jose-earthquakes","seattle-sounders-fc":"url":"/seattle-sounders-fc","title":"Seattle Sounders","id":"seattle-sounders-fc","toronto-fc":"url":"/toronto-fc","title":"Toronto FC","id":"toronto-fc","sporting-kansas-city":"url":"/sporting-kansas-city","title":"Sporting Kansas City","id":"sporting-kansas-city","portland-timbers":"url":"/portland-timbers","title":"Portland Timbers","id":"portland-timbers","vancouver-whitecaps":"url":"/vancouver-whitecaps","title":"Vancouver Whitecaps","id":"vancouver-whitecaps","international-football":"url":"/international-football","title":"International Football","id":"international-football","subLists":["albania-national-football","algeria-national-football","argentina","austria","australia-national-football","belgium-national-football","bosnia-herzegovina-national-football","brazilian-football","cameroon-national-football","chile-national-football","colombia-national-football","costa-rica-national-football","croatia-international-football","czech-republic-national-football","denmark-national-football","ecuador-national-football","england","france","germany","ghana-national-football","greece-national-football","honduras-national-football","hungary-national-football","iceland-national-football","iran-national-football","ireland","italy","ivory-coast-national-football","japan-national-football","mexico-national-football","namibia-national-football","netherlands","new-zealand-national-football","nigeria-national-football","north-korea-national-football","northern-ireland","norway-national-football","paraguay-national-football","poland","portugal-national-football","romania-national-football","russia","scotland","serbia-national-football","slovakia-national-football","slovenia-national-football","south-africa-national-football","south-korea-national-football","spain","sweden","switzerland","turkey-national-football","ukraine","united-states","uruguay-national-football","venezuela-national-football","wales-national-football"],"subLinks":["international-football","international-football/archives"],"albania-national-football":"url":"/albania-national-football","title":"Albania","id":"albania-national-football","algeria-national-football":"url":"/algeria-national-football","title":"Algeria","id":"algeria-national-football","argentina":"url":"/argentina","title":"Argentina","id":"argentina","austria":"url":"/austria","title":"Austria","id":"austria","australia-national-football":"url":"/australia-national-football","title":"Australia","id":"australia-national-football","belgium-national-football":"url":"/belgium-national-football","title":"Belgium","id":"belgium-national-football","bosnia-herzegovina-national-football":"url":"/bosnia-herzegovina-national-football","title":"Bosnia-Herzegovina","id":"bosnia-herzegovina-national-football","brazilian-football":"url":"/brazilian-football","title":"Brazil","id":"brazilian-football","cameroon-national-football":"url":"/cameroon-national-football","title":"Cameroon","id":"cameroon-national-football","chile-national-football":"url":"/chile-national-football","title":"Chile","id":"chile-national-football","colombia-national-football":"url":"/colombia-national-football","title":"Colombia","id":"colombia-national-football","costa-rica-national-football":"url":"/costa-rica-national-football","title":"Costa Rica","id":"costa-rica-national-football","croatia-international-football":"url":"/croatia-international-football","title":"Croatia","id":"croatia-international-football","czech-republic-national-football":"url":"/czech-republic-national-football","title":"Czech Republic","id":"czech-republic-national-football","denmark-national-football":"url":"/denmark-national-football","title":"Denmark","id":"denmark-national-football","ecuador-national-football":"url":"/ecuador-national-football","title":"Ecuador","id":"ecuador-national-football","england":"url":"/england","title":"England","id":"england","france":"url":"/france","title":"France","id":"france","germany":"url":"/germany","title":"Germany","id":"germany","ghana-national-football":"url":"/ghana-national-football","title":"Ghana","id":"ghana-national-football","greece-national-football":"url":"/greece-national-football","title":"Greece","id":"greece-national-football","honduras-national-football":"url":"/honduras-national-football","title":"Honduras","id":"honduras-national-football","hungary-national-football":"url":"/hungary-national-football","title":"Hungary","id":"hungary-national-football","iceland-national-football":"url":"/iceland-national-football","title":"Iceland","id":"iceland-national-football","iran-national-football":"url":"/iran-national-football","title":"Iran","id":"iran-national-football","ireland":"url":"/ireland","title":"Ireland","id":"ireland","italy":"url":"/italy","title":"Italy","id":"italy","ivory-coast-national-football":"url":"/ivory-coast-national-football","title":"Ivory Coast","id":"ivory-coast-national-football","japan-national-football":"url":"/japan-national-football","title":"Japan","id":"japan-national-football","mexico-national-football":"url":"/mexico-national-football","title":"Mexico","id":"mexico-national-football","namibia-national-football":"url":"/namibia-national-football","title":"Namibia","id":"namibia-national-football","netherlands":"url":"/netherlands","title":"Netherlands","id":"netherlands","new-zealand-national-football":"url":"/new-zealand-national-football","title":"New Zealand","id":"new-zealand-national-football","nigeria-national-football":"url":"/nigeria-national-football","title":"Nigeria","id":"nigeria-national-football","north-korea-national-football":"url":"/north-korea-national-football","title":"North Korea","id":"north-korea-national-football","northern-ireland":"url":"/northern-ireland","title":"Northern Ireland","id":"northern-ireland","norway-national-football":"url":"/norway-national-football","title":"Norway","id":"norway-national-football","paraguay-national-football":"url":"/paraguay-national-football","title":"Paraguay","id":"paraguay-national-football","poland":"url":"/poland","title":"Poland","id":"poland","portugal-national-football":"url":"/portugal-national-football","title":"Portugal","id":"portugal-national-football","romania-national-football":"url":"/romania-national-football","title":"Romania","id":"romania-national-football","russia":"url":"/russia","title":"Russia","id":"russia","scotland":"url":"/scotland","title":"Scotland","id":"scotland","serbia-national-football":"url":"/serbia-national-football","title":"Serbia","id":"serbia-national-football","slovakia-national-football":"url":"/slovakia-national-football","title":"Slovakia","id":"slovakia-national-football","slovenia-national-football":"url":"/slovenia-national-football","title":"Slovenia","id":"slovenia-national-football","south-africa-national-football":"url":"/south-africa-national-football","title":"South Africa","id":"south-africa-national-football","south-korea-national-football":"url":"/south-korea-national-football","title":"South Korea","id":"south-korea-national-football","spain":"url":"/spain","title":"Spain","id":"spain","sweden":"url":"/sweden","title":"Sweden","id":"sweden","switzerland":"url":"/switzerland","title":"Switzerland","id":"switzerland","turkey-national-football":"url":"/turkey-national-football","title":"Turkey","id":"turkey-national-football","ukraine":"url":"/ukraine","title":"Ukraine","id":"ukraine","united-states":"url":"/united-states","title":"United States","id":"united-states","uruguay-national-football":"url":"/uruguay-national-football","title":"Uruguay","id":"uruguay-national-football","venezuela-national-football":"url":"/venezuela-national-football","title":"Venezuela","id":"venezuela-national-football","wales-national-football":"url":"/wales-national-football","title":"Wales","id":"wales-national-football","sports-odds":"url":"/sports-odds","title":"Odds","id":"sports-odds","college-football":"url":"/college-football","title":"CFB","id":"college-football","subLists":["american-athletic-conference-football","acc-football","big-12-football","big-10-football","pac-12-football","sec-football","independents-football"],"subLinks":["college-football","recruiting","college-football/teams","college-football/archives","https://www.stubhub.com/ncaa-football-tickets/grouping/122/?gcid=chDIG-_-geoUS-_-genNCAAF-_-dt170201-_-cmpBR_Gen-_-partBleacherReport-_-mktgrBRAND"],"american-athletic-conference-football":"url":"/american-athletic-conference-football","title":"AAC","id":"american-athletic-conference-football","subLists":["cincinnati-bearcats-football","uconn-football","east-carolina-football","houston-cougars-football","memphis-tigers-football","navy-football","smu-mustangs-football","south-florida-bulls-football","temple-football","tulane-football","tulsa-football","ucf-knights-football"],"cincinnati-bearcats-football":"url":"/cincinnati-bearcats-football","title":"Cincinnati","id":"cincinnati-bearcats-football","uconn-football":"url":"/uconn-football","title":"Connecticut","id":"uconn-football","east-carolina-football":"url":"/east-carolina-football","title":"East Carolina","id":"east-carolina-football","houston-cougars-football":"url":"/houston-cougars-football","title":"Houston","id":"houston-cougars-football","memphis-tigers-football":"url":"/memphis-tigers-football","title":"Memphis","id":"memphis-tigers-football","navy-football":"url":"/navy-football","title":"Navy","id":"navy-football","smu-mustangs-football":"url":"/smu-mustangs-football","title":"SMU","id":"smu-mustangs-football","south-florida-bulls-football":"url":"/south-florida-bulls-football","title":"South Florida","id":"south-florida-bulls-football","temple-football":"url":"/temple-football","title":"Temple","id":"temple-football","tulane-football":"url":"/tulane-football","title":"Tulane","id":"tulane-football","tulsa-football":"url":"/tulsa-football","title":"Tulsa","id":"tulsa-football","ucf-knights-football":"url":"/ucf-knights-football","title":"UCF","id":"ucf-knights-football","acc-football":"url":"/acc-football","title":"ACC","id":"acc-football","subLists":["boston-college-football","clemson-football","duke-football","florida-state-football","georgia-tech-football","louisville-cardinals-football","miami-hurricanes-football","unc-football","nc-state-football","pitt-football","syracuse-football","uva-football","virginia-tech-football","wake-forest-football"],"subLinks":["acc-football","acc-football/archives"],"boston-college-football":"url":"/boston-college-football","title":"Boston College","id":"boston-college-football","clemson-football":"url":"/clemson-football","title":"Clemson","id":"clemson-football","duke-football":"url":"/duke-football","title":"Duke","id":"duke-football","florida-state-football":"url":"/florida-state-football","title":"Florida St","id":"florida-state-football","georgia-tech-football":"url":"/georgia-tech-football","title":"Georgia Tech","id":"georgia-tech-football","louisville-cardinals-football":"url":"/louisville-cardinals-football","title":"Louisville","id":"louisville-cardinals-football","miami-hurricanes-football":"url":"/miami-hurricanes-football","title":"Miami (FL)","id":"miami-hurricanes-football","unc-football":"url":"/unc-football","title":"North Carolina","id":"unc-football","nc-state-football":"url":"/nc-state-football","title":"NC State","id":"nc-state-football","pitt-football":"url":"/pitt-football","title":"Pittsburgh","id":"pitt-football","syracuse-football":"url":"/syracuse-football","title":"Syracuse","id":"syracuse-football","uva-football":"url":"/uva-football","title":"Virginia","id":"uva-football","virginia-tech-football":"url":"/virginia-tech-football","title":"Virginia Tech","id":"virginia-tech-football","wake-forest-football":"url":"/wake-forest-football","title":"Wake Forest","id":"wake-forest-football","big-12-football":"url":"/big-12-football","title":"Big 12″,"id":"big-12-football","subLists":["baylor-football","iowa-state-football","kansas-jayhawks-football","kansas-state-football","oklahoma-sooners-football","oklahoma-state-football","tcu-football","texas-longhorns-football","texas-tech-football","wvu-football"],"subLinks":["big-12-football","big-12-football/archives"],"baylor-football":"url":"/baylor-football","title":"Baylor","id":"baylor-football","iowa-state-football":"url":"/iowa-state-football","title":"Iowa St","id":"iowa-state-football","kansas-jayhawks-football":"url":"/kansas-jayhawks-football","title":"Kansas","id":"kansas-jayhawks-football","kansas-state-football":"url":"/kansas-state-football","title":"Kansas St","id":"kansas-state-football","oklahoma-sooners-football":"url":"/oklahoma-sooners-football","title":"Oklahoma","id":"oklahoma-sooners-football","oklahoma-state-football":"url":"/oklahoma-state-football","title":"Oklahoma St","id":"oklahoma-state-football","tcu-football":"url":"/tcu-football","title":"TCU","id":"tcu-football","texas-longhorns-football":"url":"/texas-longhorns-football","title":"Texas","id":"texas-longhorns-football","texas-tech-football":"url":"/texas-tech-football","title":"Texas Tech","id":"texas-tech-football","wvu-football":"url":"/wvu-football","title":"West Virginia","id":"wvu-football","big-10-football":"url":"/big-10-football","title":"Big Ten","id":"big-10-football","subLists":["illinois-fighting-illini-football","indiana-hoosiers-football","iowa-hawkeyes-football","maryland-terrapins-football","michigan-wolverines-football","michigan-state-football","minnesota-golden-gophers-football","nebraska-cornhuskers-football","northwestern-football","ohio-state-football","penn-state-football","purdue-football","rutgers-football","wisconsin-badgers-football"],"subLinks":["big-10-football","big-10-football/archives"],"illinois-fighting-illini-football":"url":"/illinois-fighting-illini-football","title":"Illinois","id":"illinois-fighting-illini-football","indiana-hoosiers-football":"url":"/indiana-hoosiers-football","title":"Indiana","id":"indiana-hoosiers-football","iowa-hawkeyes-football":"url":"/iowa-hawkeyes-football","title":"Iowa","id":"iowa-hawkeyes-football","maryland-terrapins-football":"url":"/maryland-terrapins-football","title":"Maryland","id":"maryland-terrapins-football","michigan-wolverines-football":"url":"/michigan-wolverines-football","title":"Michigan","id":"michigan-wolverines-football","michigan-state-football":"url":"/michigan-state-football","title":"Michigan St","id":"michigan-state-football","minnesota-golden-gophers-football":"url":"/minnesota-golden-gophers-football","title":"Minnesota","id":"minnesota-golden-gophers-football","nebraska-cornhuskers-football":"url":"/nebraska-cornhuskers-football","title":"Nebraska","id":"nebraska-cornhuskers-football","northwestern-football":"url":"/northwestern-football","title":"Northwestern","id":"northwestern-football","ohio-state-football":"url":"/ohio-state-football","title":"Ohio St","id":"ohio-state-football","penn-state-football":"url":"/penn-state-football","title":"Penn St","id":"penn-state-football","purdue-football":"url":"/purdue-football","title":"Purdue","id":"purdue-football","rutgers-football":"url":"/rutgers-football","title":"Rutgers","id":"rutgers-football","wisconsin-badgers-football":"url":"/wisconsin-badgers-football","title":"Wisconsin","id":"wisconsin-badgers-football","pac-12-football":"url":"/pac-12-football","title":"Pacific-12″,"id":"pac-12-football","subLists":["arizona-wildcats-football","arizona-state-football","cal-bears-football","colorado-buffaloes-football","oregon-ducks-football","oregon-state-football","stanford-football","ucla-football","usc-football","utah-utes-football","washington-huskies-football","washington-state-football"],"subLinks":["pac-12-football","pac-10-football/archives"],"arizona-wildcats-football":"url":"/arizona-wildcats-football","title":"Arizona","id":"arizona-wildcats-football","arizona-state-football":"url":"/arizona-state-football","title":"Arizona St","id":"arizona-state-football","cal-bears-football":"url":"/cal-bears-football","title":"California","id":"cal-bears-football","colorado-buffaloes-football":"url":"/colorado-buffaloes-football","title":"Colorado","id":"colorado-buffaloes-football","oregon-ducks-football":"url":"/oregon-ducks-football","title":"Oregon","id":"oregon-ducks-football","oregon-state-football":"url":"/oregon-state-football","title":"Oregon St","id":"oregon-state-football","stanford-football":"url":"/stanford-football","title":"Stanford","id":"stanford-football","ucla-football":"url":"/ucla-football","title":"UCLA","id":"ucla-football","usc-football":"url":"/usc-football","title":"USC","id":"usc-football","utah-utes-football":"url":"/utah-utes-football","title":"Utah","id":"utah-utes-football","washington-huskies-football":"url":"/washington-huskies-football","title":"Washington","id":"washington-huskies-football","washington-state-football":"url":"/washington-state-football","title":"Washington St","id":"washington-state-football","sec-football":"url":"/sec-football","title":"SEC","id":"sec-football","subLists":["alabama-crimson-tide-football","arkansas-razorbacks-football","auburn-football","florida-gators-football","georgia-bulldogs-football","kentucky-wildcats-football","lsu-football","ole-miss-football","mississippi-state-football","missouri-tigers-football","south-carolina-football","tennessee-volunteers-football","texas-am-football","vanderbilt-football"],"subLinks":["sec-football","sec-football/archives"],"alabama-crimson-tide-football":"url":"/alabama-crimson-tide-football","title":"Alabama","id":"alabama-crimson-tide-football","arkansas-razorbacks-football":"url":"/arkansas-razorbacks-football","title":"Arkansas","id":"arkansas-razorbacks-football","auburn-football":"url":"/auburn-football","title":"Auburn","id":"auburn-football","florida-gators-football":"url":"/florida-gators-football","title":"Florida","id":"florida-gators-football","georgia-bulldogs-football":"url":"/georgia-bulldogs-football","title":"Georgia","id":"georgia-bulldogs-football","kentucky-wildcats-football":"url":"/kentucky-wildcats-football","title":"Kentucky","id":"kentucky-wildcats-football","lsu-football":"url":"/lsu-football","title":"LSU","id":"lsu-football","ole-miss-football":"url":"/ole-miss-football","title":"Mississippi","id":"ole-miss-football","mississippi-state-football":"url":"/mississippi-state-football","title":"Mississippi St","id":"mississippi-state-football","missouri-tigers-football":"url":"/missouri-tigers-football","title":"Missouri","id":"missouri-tigers-football","south-carolina-football":"url":"/south-carolina-football","title":"South Carolina","id":"south-carolina-football","tennessee-volunteers-football":"url":"/tennessee-volunteers-football","title":"Tennessee","id":"tennessee-volunteers-football","texas-am-football":"url":"/texas-am-football","title":"Texas A&M","id":"texas-am-football","vanderbilt-football":"url":"/vanderbilt-football","title":"Vanderbilt","id":"vanderbilt-football","independents-football":"url":"/independents-football","title":"Independents","id":"independents-football","subLists":["army-football","byu-football","notre-dame-football"],"subLinks":["independents-football","independents-football/archives"],"army-football":"url":"/army-football","title":"Army","id":"army-football","byu-football":"url":"/byu-football","title":"Brigham Young","id":"byu-football","notre-dame-football":"url":"/notre-dame-football","title":"Notre Dame","id":"notre-dame-football","mlb":"url":"/mlb","title":"MLB","id":"mlb","subLists":["al-east","al-central","al-west","nl-east","nl-central","nl-west"],"subLinks":["mlb","fantasy-baseball","mlb/teams","mlb/archives","mlb/odds","https://www.stubhub.com/mlb-tickets/grouping/81/?gcid=chDIG-_-geoUS-_-genMLB-_-dt170201-_-cmpBR_Gen-_-partBleacherReport-_-mktgrBRAND"],"al-east":"title":"AL East","id":"al-east","subLists":["baltimore-orioles","boston-red-sox","new-york-yankees","tampa-bay-rays","toronto-blue-jays"],"baltimore-orioles":"url":"/baltimore-orioles","title":"Baltimore","id":"baltimore-orioles","boston-red-sox":"url":"/boston-red-sox","title":"Boston","id":"boston-red-sox","new-york-yankees":"url":"/new-york-yankees","title":"NY Yankees","id":"new-york-yankees","tampa-bay-rays":"url":"/tampa-bay-rays","title":"Tampa Bay","id":"tampa-bay-rays","toronto-blue-jays":"url":"/toronto-blue-jays","title":"Toronto","id":"toronto-blue-jays","al-central":"title":"AL Central","id":"al-central","subLists":["chicago-white-sox","cleveland-indians","detroit-tigers","kansas-city-royals","minnesota-twins"],"chicago-white-sox":"url":"/chicago-white-sox","title":"Chi White Sox","id":"chicago-white-sox","cleveland-indians":"url":"/cleveland-indians","title":"Cleveland","id":"cleveland-indians","detroit-tigers":"url":"/detroit-tigers","title":"Detroit","id":"detroit-tigers","kansas-city-royals":"url":"/kansas-city-royals","title":"Kansas City","id":"kansas-city-royals","minnesota-twins":"url":"/minnesota-twins","title":"Minnesota","id":"minnesota-twins","al-west":"title":"AL West","id":"al-west","subLists":["houston-astros","los-angeles-angels","oakland-athletics","seattle-mariners","texas-rangers"],"houston-astros":"url":"/houston-astros","title":"Houston","id":"houston-astros","los-angeles-angels":"url":"/los-angeles-angels","title":"LA Angels","id":"los-angeles-angels","oakland-athletics":"url":"/oakland-athletics","title":"Oakland","id":"oakland-athletics","seattle-mariners":"url":"/seattle-mariners","title":"Seattle","id":"seattle-mariners","texas-rangers":"url":"/texas-rangers","title":"Texas","id":"texas-rangers","nl-east":"title":"NL East","id":"nl-east","subLists":["atlanta-braves","miami-marlins","new-york-mets","philadelphia-phillies","washington-nationals"],"atlanta-braves":"url":"/atlanta-braves","title":"Atlanta","id":"atlanta-braves","miami-marlins":"url":"/miami-marlins","title":"Miami","id":"miami-marlins","new-york-mets":"url":"/new-york-mets","title":"NY Mets","id":"new-york-mets","philadelphia-phillies":"url":"/philadelphia-phillies","title":"Philadelphia","id":"philadelphia-phillies","washington-nationals":"url":"/washington-nationals","title":"Washington","id":"washington-nationals","nl-central":"title":"NL Central","id":"nl-central","subLists":["chicago-cubs","cincinnati-reds","milwaukee-brewers","pittsburgh-pirates","st-louis-cardinals"],"chicago-cubs":"url":"/chicago-cubs","title":"Chi Cubs","id":"chicago-cubs","cincinnati-reds":"url":"/cincinnati-reds","title":"Cincinnati","id":"cincinnati-reds","milwaukee-brewers":"url":"/milwaukee-brewers","title":"Milwaukee","id":"milwaukee-brewers","pittsburgh-pirates":"url":"/pittsburgh-pirates","title":"Pittsburgh","id":"pittsburgh-pirates","st-louis-cardinals":"url":"/st-louis-cardinals","title":"St Louis","id":"st-louis-cardinals","nl-west":"title":"NL West","id":"nl-west","subLists":["arizona-diamondbacks","colorado-rockies","los-angeles-dodgers","san-diego-padres","san-francisco-giants"],"arizona-diamondbacks":"url":"/arizona-diamondbacks","title":"Arizona","id":"arizona-diamondbacks","colorado-rockies":"url":"/colorado-rockies","title":"Colorado","id":"colorado-rockies","los-angeles-dodgers":"url":"/los-angeles-dodgers","title":"LA Dodgers","id":"los-angeles-dodgers","san-diego-padres":"url":"/san-diego-padres","title":"San Diego","id":"san-diego-padres","san-francisco-giants":"url":"/san-francisco-giants","title":"San Francisco","id":"san-francisco-giants","mma":"url":"/mma","title":"MMA","id":"mma","subLists":[],"subLinks":["mma","ufc-215″,"mayweather-vs-mcgregor-fight","ufc/archives","mma/odds"],"wwe":"url":"/wwe","title":"WWE","id":"wwe","subLists":["pro-wrestling","tna-wrestling"],"subLinks":["wwe","wwe/archives"],"pro-wrestling":"url":"/pro-wrestling","title":"More Wrestling","id":"pro-wrestling","subLists":["pro-wrestling","pro-wrestling/archives"],"pro-wrestling/archives":"url":"/pro-wrestling/archives","title":"Archives","id":"pro-wrestling/archives","tna-wrestling":"url":"/tna-wrestling","title":"TNA","id":"tna-wrestling","subLists":["tna-wrestling","tna-wrestling/archives"],"tna-wrestling/archives":"url":"/tna-wrestling/archives","title":"Archives","id":"tna-wrestling/archives","tennis":"url":"/tennis","title":"Tennis","id":"tennis","subLinks":["tennis","us-open-tennis","tennis/archives"],"boxing":"url":"/boxing","title":"Boxing","id":"boxing","subLinks":["boxing","boxing/archives","boxing/odds"],"nascar":"url":"/nascar","title":"NASCAR","id":"nascar","golf":"url":"/golf","title":"Golf","id":"golf","subLinks":["golf","golf/archives"],"nhl":"url":"/nhl","title":"NHL","id":"nhl","subLists":["nhl-atlantic","nhl-central","nhl-pacific","nhl-metropolitan"],"subLinks":["nhl","nhl-draft","nhl/teams","nhl/archives","nhl/odds","https://www.stubhub.com/nhl-tickets/grouping/144/?gcid=chDIG-_-geoUS-_-genNHL-_-dt170201-_-cmpBR_Gen-_-partBleacherReport-_-mktgrBRAND"],"nhl-atlantic":"title":"NHL Atlantic","id":"nhl-atlantic","subLists":["boston-bruins","buffalo-sabres","detroit-red-wings","florida-panthers","montreal-canadiens","ottawa-senators","tampa-bay-lightning","toronto-maple-leafs"],"boston-bruins":"url":"/boston-bruins","title":"Boston","id":"boston-bruins","buffalo-sabres":"url":"/buffalo-sabres","title":"Buffalo","id":"buffalo-sabres","detroit-red-wings":"url":"/detroit-red-wings","title":"Detroit","id":"detroit-red-wings","florida-panthers":"url":"/florida-panthers","title":"Florida","id":"florida-panthers","montreal-canadiens":"url":"/montreal-canadiens","title":"Montreal","id":"montreal-canadiens","ottawa-senators":"url":"/ottawa-senators","title":"Ottawa","id":"ottawa-senators","tampa-bay-lightning":"url":"/tampa-bay-lightning","title":"Tampa Bay","id":"tampa-bay-lightning","toronto-maple-leafs":"url":"/toronto-maple-leafs","title":"Toronto","id":"toronto-maple-leafs","nhl-central":"title":"NHL Central","id":"nhl-central","subLists":["chicago-blackhawks","colorado-avalanche","dallas-stars","minnesota-wild","nashville-predators","st-louis-blues","winnipeg-jets"],"chicago-blackhawks":"url":"/chicago-blackhawks","title":"Chicago","id":"chicago-blackhawks","colorado-avalanche":"url":"/colorado-avalanche","title":"Colorado","id":"colorado-avalanche","dallas-stars":"url":"/dallas-stars","title":"Dallas","id":"dallas-stars","minnesota-wild":"url":"/minnesota-wild","title":"Minnesota","id":"minnesota-wild","nashville-predators":"url":"/nashville-predators","title":"Nashville","id":"nashville-predators","st-louis-blues":"url":"/st-louis-blues","title":"St. Louis","id":"st-louis-blues","winnipeg-jets":"url":"/winnipeg-jets","title":"Winnipeg","id":"winnipeg-jets","nhl-pacific":"title":"NHL Pacific","id":"nhl-pacific","subLists":["anaheim-ducks","arizona-coyotes","calgary-flames","edmonton-oilers","los-angeles-kings","san-jose-sharks","vancouver-canucks","vegas-golden-knights"],"anaheim-ducks":"url":"/anaheim-ducks","title":"Anaheim","id":"anaheim-ducks","arizona-coyotes":"url":"/arizona-coyotes","title":"Arizona","id":"arizona-coyotes","calgary-flames":"url":"/calgary-flames","title":"Calgary","id":"calgary-flames","edmonton-oilers":"url":"/edmonton-oilers","title":"Edmonton","id":"edmonton-oilers","los-angeles-kings":"url":"/los-angeles-kings","title":"Los Angeles","id":"los-angeles-kings","san-jose-sharks":"url":"/san-jose-sharks","title":"San Jose","id":"san-jose-sharks","vancouver-canucks":"url":"/vancouver-canucks","title":"Vancouver","id":"vancouver-canucks","vegas-golden-knights":"url":"/vegas-golden-knights","title":"Vegas","id":"vegas-golden-knights","nhl-metropolitan":"title":"NHL Metropolitan","id":"nhl-metropolitan","subLists":["carolina-hurricanes","columbus-blue-jackets","new-jersey-devils","new-york-islanders","new-york-rangers","philadelphia-flyers","pittsburgh-penguins","washington-capitals"],"carolina-hurricanes":"url":"/carolina-hurricanes","title":"Carolina","id":"carolina-hurricanes","columbus-blue-jackets":"url":"/columbus-blue-jackets","title":"Columbus","id":"columbus-blue-jackets","new-jersey-devils":"url":"/new-jersey-devils","title":"New Jersey","id":"new-jersey-devils","new-york-islanders":"url":"/new-york-islanders","title":"NY Islanders","id":"new-york-islanders","new-york-rangers":"url":"/new-york-rangers","title":"NY Rangers","id":"new-york-rangers","philadelphia-flyers":"url":"/philadelphia-flyers","title":"Philadelphia","id":"philadelphia-flyers","pittsburgh-penguins":"url":"/pittsburgh-penguins","title":"Pittsburgh","id":"pittsburgh-penguins","washington-capitals":"url":"/washington-capitals","title":"Washington","id":"washington-capitals","college-basketball":"url":"/college-basketball","title":"CBB","id":"college-basketball","subLists":["american-athletic-conference-basketball","acc-basketball","atlantic-ten-basketball","big-12-basketball","big-east-basketball","big-10-basketball","pac-12-basketball","sec-basketball"],"subLinks":["college-basketball","college-basketball-recruiting","college-basketball/teams","college-basketball/archives","https://www.stubhub.com/ncaa-basketball-tickets/grouping/333/?gcid=chDIG-_-geoUS-_-genNCAAB-_-dt170201-_-cmpBR_Gen-_-partBleacherReport-_-mktgrBRAND","womens-college-basketball"],"american-athletic-conference-basketball":"url":"/american-athletic-conference-basketball","title":"AAC","id":"american-athletic-conference-basketball","subLists":["cincinnati-bearcats-basketball","uconn-basketball","east-carolina-basketball","houston-cougars-basketball","memphis-tigers-basketball","south-florida-bulls-basketball","smu-basketball","temple-basketball","tulane-basketball","tulsa-golden-hurricane-basketball","ucf-basketball"],"cincinnati-bearcats-basketball":"url":"/cincinnati-bearcats-basketball","title":"Cincinnati","id":"cincinnati-bearcats-basketball","uconn-basketball":"url":"/uconn-basketball","title":"Connecticut","id":"uconn-basketball","east-carolina-basketball":"url":"/east-carolina-basketball","title":"East Carolina","id":"east-carolina-basketball","houston-cougars-basketball":"url":"/houston-cougars-basketball","title":"Houston","id":"houston-cougars-basketball","memphis-tigers-basketball":"url":"/memphis-tigers-basketball","title":"Memphis","id":"memphis-tigers-basketball","south-florida-bulls-basketball":"url":"/south-florida-bulls-basketball","title":"South Florida","id":"south-florida-bulls-basketball","smu-basketball":"url":"/smu-basketball","title":"SMU","id":"smu-basketball","temple-basketball":"url":"/temple-basketball","title":"Temple","id":"temple-basketball","tulane-basketball":"url":"/tulane-basketball","title":"Tulane","id":"tulane-basketball","tulsa-golden-hurricane-basketball":"url":"/tulsa-golden-hurricane-basketball","title":"Tulsa","id":"tulsa-golden-hurricane-basketball","ucf-basketball":"url":"/ucf-basketball","title":"UCF","id":"ucf-basketball","acc-basketball":"url":"/acc-basketball","title":"ACC","id":"acc-basketball","subLists":["boston-college-basketball","clemson-basketball","duke-basketball","florida-state-basketball","georgia-tech-basketball","louisville-cardinals-basketball","miami-hurricanes-basketball","unc-basketball","nc-state-basketball","notre-dame-basketball","pitt-basketball","syracuse-basketball","uva-basketball","virginia-tech-basketball","wake-forest-basketball"],"subLinks":["acc-basketball","acc-basketball/archives"],"boston-college-basketball":"url":"/boston-college-basketball","title":"Boston College","id":"boston-college-basketball","clemson-basketball":"url":"/clemson-basketball","title":"Clemson","id":"clemson-basketball","duke-basketball":"url":"/duke-basketball","title":"Duke","id":"duke-basketball","florida-state-basketball":"url":"/florida-state-basketball","title":"Florida St","id":"florida-state-basketball","georgia-tech-basketball":"url":"/georgia-tech-basketball","title":"Georgia Tech","id":"georgia-tech-basketball","louisville-cardinals-basketball":"url":"/louisville-cardinals-basketball","title":"Louisville","id":"louisville-cardinals-basketball","miami-hurricanes-basketball":"url":"/miami-hurricanes-basketball","title":"Miami (FL)","id":"miami-hurricanes-basketball","unc-basketball":"url":"/unc-basketball","title":"North Carolina","id":"unc-basketball","nc-state-basketball":"url":"/nc-state-basketball","title":"NC State","id":"nc-state-basketball","notre-dame-basketball":"url":"/notre-dame-basketball","title":"Notre Dame","id":"notre-dame-basketball","pitt-basketball":"url":"/pitt-basketball","title":"Pittsburgh","id":"pitt-basketball","syracuse-basketball":"url":"/syracuse-basketball","title":"Syracuse","id":"syracuse-basketball","uva-basketball":"url":"/uva-basketball","title":"Virginia","id":"uva-basketball","virginia-tech-basketball":"url":"/virginia-tech-basketball","title":"Virginia Tech","id":"virginia-tech-basketball","wake-forest-basketball":"url":"/wake-forest-basketball","title":"Wake Forest","id":"wake-forest-basketball","atlantic-ten-basketball":"url":"/atlantic-ten-basketball","title":"Atlantic 10″,"id":"atlantic-ten-basketball","subLists":["davidson-basketball","dayton-basketball","duquesne-basketball","fordham-basketball","george-mason-basketball","gw-basketball","la-salle-basketball","umass-basketball","rhode-island-rams-basketball","richmond-spiders-basketball","saint-louis-billikens-basketball","st-josephs-basketball","st-bonaventure-basketball","virginia-commonwealth-basketball"],"subLinks":["atlantic-ten-basketball","atlantic-ten-basketball/archives"],"davidson-basketball":"url":"/davidson-basketball","title":"Davidson","id":"davidson-basketball","dayton-basketball":"url":"/dayton-basketball","title":"Dayton","id":"dayton-basketball","duquesne-basketball":"url":"/duquesne-basketball","title":"Duquesne","id":"duquesne-basketball","fordham-basketball":"url":"/fordham-basketball","title":"Fordham","id":"fordham-basketball","george-mason-basketball":"url":"/george-mason-basketball","title":"George Mason ","id":"george-mason-basketball","gw-basketball":"url":"/gw-basketball","title":"George Washington","id":"gw-basketball","la-salle-basketball":"url":"/la-salle-basketball","title":"La Salle","id":"la-salle-basketball","umass-basketball":"url":"/umass-basketball","title":"Massachusetts","id":"umass-basketball","rhode-island-rams-basketball":"url":"/rhode-island-rams-basketball","title":"Rhode Island","id":"rhode-island-rams-basketball","richmond-spiders-basketball":"url":"/richmond-spiders-basketball","title":"Richmond","id":"richmond-spiders-basketball","saint-louis-billikens-basketball":"url":"/saint-louis-billikens-basketball","title":"Saint Louis","id":"saint-louis-billikens-basketball","st-josephs-basketball":"url":"/st-josephs-basketball","title":"St. Joseph's","id":"st-josephs-basketball","st-bonaventure-basketball":"url":"/st-bonaventure-basketball","title":"St. Bonaventure","id":"st-bonaventure-basketball","virginia-commonwealth-basketball":"url":"/virginia-commonwealth-basketball","title":"Virginia Commonwealth","id":"virginia-commonwealth-basketball","big-12-basketball":"url":"/big-12-basketball","title":"Big 12″,"id":"big-12-basketball","subLists":["baylor-basketball","iowa-state-basketball","kansas-jayhawks-basketball","kansas-state-basketball","oklahoma-sooners-basketball","oklahoma-state-basketball","tcu-basketball","texas-longhorns-basketball","texas-tech-basketball","wvu-basketball"],"subLinks":["big-12-basketball","big-12-basketball/archives"],"baylor-basketball":"url":"/baylor-basketball","title":"Baylor","id":"baylor-basketball","iowa-state-basketball":"url":"/iowa-state-basketball","title":"Iowa St","id":"iowa-state-basketball","kansas-jayhawks-basketball":"url":"/kansas-jayhawks-basketball","title":"Kansas","id":"kansas-jayhawks-basketball","kansas-state-basketball":"url":"/kansas-state-basketball","title":"Kansas St","id":"kansas-state-basketball","oklahoma-sooners-basketball":"url":"/oklahoma-sooners-basketball","title":"Oklahoma","id":"oklahoma-sooners-basketball","oklahoma-state-basketball":"url":"/oklahoma-state-basketball","title":"Oklahoma St","id":"oklahoma-state-basketball","tcu-basketball":"url":"/tcu-basketball","title":"TCU","id":"tcu-basketball","texas-longhorns-basketball":"url":"/texas-longhorns-basketball","title":"Texas","id":"texas-longhorns-basketball","texas-tech-basketball":"url":"/texas-tech-basketball","title":"Texas Tech","id":"texas-tech-basketball","wvu-basketball":"url":"/wvu-basketball","title":"West Virginia","id":"wvu-basketball","big-east-basketball":"url":"/big-east-basketball","title":"Big East","id":"big-east-basketball","subLists":["butler-basketball","creighton-basketball","depaul-basketball","georgetown-basketball","marquette-basketball","providence-friars-basketball","seton-hall-basketball","st-johns-basketball","villanova-basketball","xavier-basketball"],"subLinks":["big-east-basketball","big-east-basketball/archives"],"butler-basketball":"url":"/butler-basketball","title":"Butler","id":"butler-basketball","creighton-basketball":"url":"/creighton-basketball","title":"Creighton","id":"creighton-basketball","depaul-basketball":"url":"/depaul-basketball","title":"DePaul","id":"depaul-basketball","georgetown-basketball":"url":"/georgetown-basketball","title":"Georgetown","id":"georgetown-basketball","marquette-basketball":"url":"/marquette-basketball","title":"Marquette","id":"marquette-basketball","providence-friars-basketball":"url":"/providence-friars-basketball","title":"Providence","id":"providence-friars-basketball","seton-hall-basketball":"url":"/seton-hall-basketball","title":"Seton Hall","id":"seton-hall-basketball","st-johns-basketball":"url":"/st-johns-basketball","title":"St John's","id":"st-johns-basketball","villanova-basketball":"url":"/villanova-basketball","title":"Villanova","id":"villanova-basketball","xavier-basketball":"url":"/xavier-basketball","title":"Xavier","id":"xavier-basketball","big-10-basketball":"url":"/big-10-basketball","title":"Big Ten","id":"big-10-basketball","subLists":["illinois-fighting-illini-basketball","indiana-hoosiers-basketball","iowa-hawkeyes-basketball","maryland-terrapins-basketball","michigan-wolverines-basketball","michigan-state-basketball","minnesota-golden-gophers-basketball","nebraska-cornhuskers-basketball","northwestern-basketball","ohio-state-basketball","penn-state-basketball","purdue-basketball","rutgers-basketball","wisconsin-badgers-basketball"],"subLinks":["big-10-basketball","big-10-basketball/archives"],"illinois-fighting-illini-basketball":"url":"/illinois-fighting-illini-basketball","title":"Illinois","id":"illinois-fighting-illini-basketball","indiana-hoosiers-basketball":"url":"/indiana-hoosiers-basketball","title":"Indiana","id":"indiana-hoosiers-basketball","iowa-hawkeyes-basketball":"url":"/iowa-hawkeyes-basketball","title":"Iowa","id":"iowa-hawkeyes-basketball","maryland-terrapins-basketball":"url":"/maryland-terrapins-basketball","title":"Maryland","id":"maryland-terrapins-basketball","michigan-wolverines-basketball":"url":"/michigan-wolverines-basketball","title":"Michigan","id":"michigan-wolverines-basketball","michigan-state-basketball":"url":"/michigan-state-basketball","title":"Michigan St","id":"michigan-state-basketball","minnesota-golden-gophers-basketball":"url":"/minnesota-golden-gophers-basketball","title":"Minnesota","id":"minnesota-golden-gophers-basketball","nebraska-cornhuskers-basketball":"url":"/nebraska-cornhuskers-basketball","title":"Nebraska","id":"nebraska-cornhuskers-basketball","northwestern-basketball":"url":"/northwestern-basketball","title":"Northwestern","id":"northwestern-basketball","ohio-state-basketball":"url":"/ohio-state-basketball","title":"Ohio St","id":"ohio-state-basketball","penn-state-basketball":"url":"/penn-state-basketball","title":"Penn St","id":"penn-state-basketball","purdue-basketball":"url":"/purdue-basketball","title":"Purdue","id":"purdue-basketball","rutgers-basketball":"url":"/rutgers-basketball","title":"Rutgers","id":"rutgers-basketball","wisconsin-badgers-basketball":"url":"/wisconsin-badgers-basketball","title":"Wisconsin","id":"wisconsin-badgers-basketball","pac-12-basketball":"url":"/pac-12-basketball","title":"Pacific-12″,"id":"pac-12-basketball","subLists":["arizona-wildcats-basketball","arizona-state-basketball","cal-bears-basketball","colorado-buffaloes-basketball","oregon-ducks-basketball","oregon-state-basketball","stanford-basketball","ucla-basketball","usc-basketball","utah-utes-basketball","washington-huskies-basketball","washington-state-basketball"],"subLinks":["pac-12-basketball","pac-10-basketball/archives"],"arizona-wildcats-basketball":"url":"/arizona-wildcats-basketball","title":"Arizona","id":"arizona-wildcats-basketball","arizona-state-basketball":"url":"/arizona-state-basketball","title":"Arizona St","id":"arizona-state-basketball","cal-bears-basketball":"url":"/cal-bears-basketball","title":"California","id":"cal-bears-basketball","colorado-buffaloes-basketball":"url":"/colorado-buffaloes-basketball","title":"Colorado","id":"colorado-buffaloes-basketball","oregon-ducks-basketball":"url":"/oregon-ducks-basketball","title":"Oregon","id":"oregon-ducks-basketball","oregon-state-basketball":"url":"/oregon-state-basketball","title":"Oregon St","id":"oregon-state-basketball","stanford-basketball":"url":"/stanford-basketball","title":"Stanford","id":"stanford-basketball","ucla-basketball":"url":"/ucla-basketball","title":"UCLA","id":"ucla-basketball","usc-basketball":"url":"/usc-basketball","title":"USC","id":"usc-basketball","utah-utes-basketball":"url":"/utah-utes-basketball","title":"Utah","id":"utah-utes-basketball","washington-huskies-basketball":"url":"/washington-huskies-basketball","title":"Washington","id":"washington-huskies-basketball","washington-state-basketball":"url":"/washington-state-basketball","title":"Washington St","id":"washington-state-basketball","sec-basketball":"url":"/sec-basketball","title":"SEC","id":"sec-basketball","subLists":["alabama-crimson-tide-basketball","arkansas-razorbacks-basketball","auburn-basketball","florida-gators-basketball","georgia-bulldogs-basketball","kentucky-wildcats-basketball","lsu-basketball","ole-miss-basketball","mississippi-state-basketball","missouri-tigers-basketball","south-carolina-basketball","tennessee-volunteers-basketball","texas-am-basketball","vanderbilt-basketball"],"subLinks":["sec-basketball","sec-basketball/archives"],"alabama-crimson-tide-basketball":"url":"/alabama-crimson-tide-basketball","title":"Alabama","id":"alabama-crimson-tide-basketball","arkansas-razorbacks-basketball":"url":"/arkansas-razorbacks-basketball","title":"Arkansas","id":"arkansas-razorbacks-basketball","auburn-basketball":"url":"/auburn-basketball","title":"Auburn","id":"auburn-basketball","florida-gators-basketball":"url":"/florida-gators-basketball","title":"Florida","id":"florida-gators-basketball","georgia-bulldogs-basketball":"url":"/georgia-bulldogs-basketball","title":"Georgia","id":"georgia-bulldogs-basketball","kentucky-wildcats-basketball":"url":"/kentucky-wildcats-basketball","title":"Kentucky","id":"kentucky-wildcats-basketball","lsu-basketball":"url":"/lsu-basketball","title":"LSU","id":"lsu-basketball","ole-miss-basketball":"url":"/ole-miss-basketball","title":"Mississippi","id":"ole-miss-basketball","mississippi-state-basketball":"url":"/mississippi-state-basketball","title":"Mississippi St","id":"mississippi-state-basketball","missouri-tigers-basketball":"url":"/missouri-tigers-basketball","title":"Missouri","id":"missouri-tigers-basketball","south-carolina-basketball":"url":"/south-carolina-basketball","title":"South Carolina","id":"south-carolina-basketball","tennessee-volunteers-basketball":"url":"/tennessee-volunteers-basketball","title":"Tennessee","id":"tennessee-volunteers-basketball","texas-am-basketball":"url":"/texas-am-basketball","title":"Texas A&M","id":"texas-am-basketball","vanderbilt-basketball":"url":"/vanderbilt-basketball","title":"Vanderbilt","id":"vanderbilt-basketball","more":"url":"/more","title":"More","id":"more","subLists":["more-sports"],"more-sports":"title":"More Sports","id":"more-sports","subLists":["little-league-world-series","college-baseball","united-states","f1″,"esports","united-states-womens-national-team","sports-odds"],"little-league-world-series":"url":"/little-league-world-series","title":"LLWS","id":"little-league-world-series","college-baseball":"url":"/college-baseball","title":"College Baseball","id":"college-baseball","f1″:"url":"/f1″,"title":"Formula 1″,"id":"f1″,"esports":"url":"/esports","title":"Gaming","id":"esports","united-states-womens-national-team":"url":"/united-states-womens-national-team","title":"USWNT","id":"united-states-womens-national-team","trending":"url":"/trending","title":"Trending","id":"trending","http://mag.bleacherreport.com/":"url":"http://mag.bleacherreport.com/","title":"Mag","id":"http://mag.bleacherreport.com/","https://www.stubhub.com/?gcid=chAFF-_-geoUS-_-genAllTix-_-dt170312-_-cmpBR_Main_Nav-_-partBleacherReport":"url":"https://www.stubhub.com/?gcid=chAFF-_-geoUS-_-genAllTix-_-dt170312-_-cmpBR_Main_Nav-_-partBleacherReport","title":"Tickets","id":"https://www.stubhub.com/?gcid=chAFF-_-geoUS-_-genAllTix-_-dt170312-_-cmpBR_Main_Nav-_-partBleacherReport","mobile":"url":"/mobile","title":"Get The App","id":"mobile","lists":"nfl":["afc-east","afc-north","afc-south","afc-west","nfc-east","nfc-north","nfc-south","nfc-west"],"afc-east":["buffalo-bills","miami-dolphins","new-england-patriots","new-york-jets"],"afc-north":["baltimore-ravens","cincinnati-bengals","cleveland-browns","pittsburgh-steelers"],"afc-south":["houston-texans","indianapolis-colts","jacksonville-jaguars","tennessee-titans"],"afc-west":["denver-broncos","kansas-city-chiefs","los-angeles-chargers","oakland-raiders"],"nfc-east":["dallas-cowboys","new-york-giants","philadelphia-eagles","washington-redskins"],"nfc-north":["chicago-bears","detroit-lions","green-bay-packers","minnesota-vikings"],"nfc-south":["atlanta-falcons","carolina-panthers","new-orleans-saints","tampa-bay-buccaneers"],"nfc-west":["arizona-cardinals","los-angeles-rams","san-francisco-49ers","seattle-seahawks"],"nba":["atlantic","central","northwest","pacific","southeast","southwest"],"atlantic":["boston-celtics","brooklyn-nets","new-york-knicks","philadelphia-76ers","toronto-raptors"],"central":["chicago-bulls","cleveland-cavaliers","detroit-pistons","indiana-pacers","milwaukee-bucks"],"northwest":["denver-nuggets","minnesota-timberwolves","oklahoma-city-thunder","portland-trail-blazers","utah-jazz"],"pacific":["golden-state-warriors","los-angeles-clippers","los-angeles-lakers","phoenix-suns","sacramento-kings"],"southeast":["atlanta-hawks","charlotte-hornets","miami-heat","orlando-magic","washington-wizards"],"southwest":["dallas-mavericks","houston-rockets","memphis-grizzlies","new-orleans-pelicans","san-antonio-spurs"],"world-football":["epl","uefa-champions-league","serie-a","la-liga","mls","international-football","sports-odds"],"epl":["arsenal","bournemouth","brighton-hove-albion","burnley","chelsea","crystal-palace","everton","huddersfield-town","leicester-city","liverpool","manchester-city","manchester-united","newcastle-united","southampton","stoke-city","swansea-city","tottenham-hotspur","watford-fc","west-bromwich","west-ham-united"],"uefa-champions-league":["ajax","fc-barcelona","bayern-munich","sl-benfica","borussia-dortmund","celtic","cska-moscow","dynamo-kiev","juventus","manchester-city","as-monaco-fc","napoli","psv-eindhoven","real-madrid","tottenham-hotspur","sporting-portugal","victoria"],"serie-a":["ac-milan","as-roma","atalanta","benevento-calcio","bologna","cagliari","chievo-verona","fc-crotone","fiorentina","genoa","verona","inter-milan","juventus","lazio","napoli","sampdoria","sassuolo","spal-2013″,"torino","udinese"],"la-liga":["cd-alaves","athletic-club","atletico-madrid","celta-da-vigo","eibar","fc-barcelona","las-palmas-ud","cd-leganes","malaga-cf","rc-deportivo","rcd-espanyol","real-betis","real-madrid","real-sociedad","sevilla","valencia-cf","villarreal-cf"],"mls":["atlanta-united-fc","chicago-fire","colorado-rapids","columbus-crew","dc-united","fc-dallas","houston-dynamo","los-angeles-galaxy","minnesota-united","montreal-impact","new-england-revolution","new-york-red-bulls","new-york-city-fc","orlando-city","philadelphia-union","real-salt-lake","san-jose-earthquakes","seattle-sounders-fc","toronto-fc","sporting-kansas-city","portland-timbers","vancouver-whitecaps"],"international-football":["albania-national-football","algeria-national-football","argentina","austria","australia-national-football","belgium-national-football","bosnia-herzegovina-national-football","brazilian-football","cameroon-national-football","chile-national-football","colombia-national-football","costa-rica-national-football","croatia-international-football","czech-republic-national-football","denmark-national-football","ecuador-national-football","england","france","germany","ghana-national-football","greece-national-football","honduras-national-football","hungary-national-football","iceland-national-football","iran-national-football","ireland","italy","ivory-coast-national-football","japan-national-football","mexico-national-football","namibia-national-football","netherlands","new-zealand-national-football","nigeria-national-football","north-korea-national-football","northern-ireland","norway-national-football","paraguay-national-football","poland","portugal-national-football","romania-national-football","russia","scotland","serbia-national-football","slovakia-national-football","slovenia-national-football","south-africa-national-football","south-korea-national-football","spain","sweden","switzerland","turkey-national-football","ukraine","united-states","uruguay-national-football","venezuela-national-football","wales-national-football"],"college-football":["american-athletic-conference-football","acc-football","big-12-football","big-10-football","pac-12-football","sec-football","independents-football"],"american-athletic-conference-football":["cincinnati-bearcats-football","uconn-football","east-carolina-football","houston-cougars-football","memphis-tigers-football","navy-football","smu-mustangs-football","south-florida-bulls-football","temple-football","tulane-football","tulsa-football","ucf-knights-football"],"acc-football":["boston-college-football","clemson-football","duke-football","florida-state-football","georgia-tech-football","louisville-cardinals-football","miami-hurricanes-football","unc-football","nc-state-football","pitt-football","syracuse-football","uva-football","virginia-tech-football","wake-forest-football"],"big-12-football":["baylor-football","iowa-state-football","kansas-jayhawks-football","kansas-state-football","oklahoma-sooners-football","oklahoma-state-football","tcu-football","texas-longhorns-football","texas-tech-football","wvu-football"],"big-10-football":["illinois-fighting-illini-football","indiana-hoosiers-football","iowa-hawkeyes-football","maryland-terrapins-football","michigan-wolverines-football","michigan-state-football","minnesota-golden-gophers-football","nebraska-cornhuskers-football","northwestern-football","ohio-state-football","penn-state-football","purdue-football","rutgers-football","wisconsin-badgers-football"],"pac-12-football":["arizona-wildcats-football","arizona-state-football","cal-bears-football","colorado-buffaloes-football","oregon-ducks-football","oregon-state-football","stanford-football","ucla-football","usc-football","utah-utes-football","washington-huskies-football","washington-state-football"],"sec-football":["alabama-crimson-tide-football","arkansas-razorbacks-football","auburn-football","florida-gators-football","georgia-bulldogs-football","kentucky-wildcats-football","lsu-football","ole-miss-football","mississippi-state-football","missouri-tigers-football","south-carolina-football","tennessee-volunteers-football","texas-am-football","vanderbilt-football"],"independents-football":["army-football","byu-football","notre-dame-football"],"mlb":["al-east","al-central","al-west","nl-east","nl-central","nl-west"],"al-east":["baltimore-orioles","boston-red-sox","new-york-yankees","tampa-bay-rays","toronto-blue-jays"],"al-central":["chicago-white-sox","cleveland-indians","detroit-tigers","kansas-city-royals","minnesota-twins"],"al-west":["houston-astros","los-angeles-angels","oakland-athletics","seattle-mariners","texas-rangers"],"nl-east":["atlanta-braves","miami-marlins","new-york-mets","philadelphia-phillies","washington-nationals"],"nl-central":["chicago-cubs","cincinnati-reds","milwaukee-brewers","pittsburgh-pirates","st-louis-cardinals"],"nl-west":["arizona-diamondbacks","colorado-rockies","los-angeles-dodgers","san-diego-padres","san-francisco-giants"],"mma":[],"wwe":["pro-wrestling","tna-wrestling"],"pro-wrestling":["pro-wrestling","pro-wrestling/archives"],"tna-wrestling":["tna-wrestling","tna-wrestling/archives"],"tennis":["tennis","us-open-tennis","tennis/archives"],"boxing":["boxing","boxing/archives","boxing/odds"],"golf":["golf","golf/archives"],"nhl":["nhl-atlantic","nhl-central","nhl-pacific","nhl-metropolitan"],"nhl-atlantic":["boston-bruins","buffalo-sabres","detroit-red-wings","florida-panthers","montreal-canadiens","ottawa-senators","tampa-bay-lightning","toronto-maple-leafs"],"nhl-central":["chicago-blackhawks","colorado-avalanche","dallas-stars","minnesota-wild","nashville-predators","st-louis-blues","winnipeg-jets"],"nhl-pacific":["anaheim-ducks","arizona-coyotes","calgary-flames","edmonton-oilers","los-angeles-kings","san-jose-sharks","vancouver-canucks","vegas-golden-knights"],"nhl-metropolitan":["carolina-hurricanes","columbus-blue-jackets","new-jersey-devils","new-york-islanders","new-york-rangers","philadelphia-flyers","pittsburgh-penguins","washington-capitals"],"college-basketball":["american-athletic-conference-basketball","acc-basketball","atlantic-ten-basketball","big-12-basketball","big-east-basketball","big-10-basketball","pac-12-basketball","sec-basketball"],"american-athletic-conference-basketball":["cincinnati-bearcats-basketball","uconn-basketball","east-carolina-basketball","houston-cougars-basketball","memphis-tigers-basketball","south-florida-bulls-basketball","smu-basketball","temple-basketball","tulane-basketball","tulsa-golden-hurricane-basketball","ucf-basketball"],"acc-basketball":["boston-college-basketball","clemson-basketball","duke-basketball","florida-state-basketball","georgia-tech-basketball","louisville-cardinals-basketball","miami-hurricanes-basketball","unc-basketball","nc-state-basketball","notre-dame-basketball","pitt-basketball","syracuse-basketball","uva-basketball","virginia-tech-basketball","wake-forest-basketball"],"atlantic-ten-basketball":["davidson-basketball","dayton-basketball","duquesne-basketball","fordham-basketball","george-mason-basketball","gw-basketball","la-salle-basketball","umass-basketball","rhode-island-rams-basketball","richmond-spiders-basketball","saint-louis-billikens-basketball","st-josephs-basketball","st-bonaventure-basketball","virginia-commonwealth-basketball"],"big-12-basketball":["baylor-basketball","iowa-state-basketball","kansas-jayhawks-basketball","kansas-state-basketball","oklahoma-sooners-basketball","oklahoma-state-basketball","tcu-basketball","texas-longhorns-basketball","texas-tech-basketball","wvu-basketball"],"big-east-basketball":["butler-basketball","creighton-basketball","depaul-basketball","georgetown-basketball","marquette-basketball","providence-friars-basketball","seton-hall-basketball","st-johns-basketball","villanova-basketball","xavier-basketball"],"big-10-basketball":["illinois-fighting-illini-basketball","indiana-hoosiers-basketball","iowa-hawkeyes-basketball","maryland-terrapins-basketball","michigan-wolverines-basketball","michigan-state-basketball","minnesota-golden-gophers-basketball","nebraska-cornhuskers-basketball","northwestern-basketball","ohio-state-basketball","penn-state-basketball","purdue-basketball","rutgers-basketball","wisconsin-badgers-basketball"],"pac-12-basketball":["arizona-wildcats-basketball","arizona-state-basketball","cal-bears-basketball","colorado-buffaloes-basketball","oregon-ducks-basketball","oregon-state-basketball","stanford-basketball","ucla-basketball","usc-basketball","utah-utes-basketball","washington-huskies-basketball","washington-state-basketball"],"sec-basketball":["alabama-crimson-tide-basketball","arkansas-razorbacks-basketball","auburn-basketball","florida-gators-basketball","georgia-bulldogs-basketball","kentucky-wildcats-basketball","lsu-basketball","ole-miss-basketball","mississippi-state-basketball","missouri-tigers-basketball","south-carolina-basketball","tennessee-volunteers-basketball","texas-am-basketball","vanderbilt-basketball"],"more":["more-sports"],"more-sports":["little-league-world-series","college-baseball","united-states","f1″,"esports","united-states-womens-national-team","sports-odds"],"topLevelLinks":["nfl","nba","world-football","college-football","mlb","mma","wwe","tennis","boxing","nascar","golf","nhl","college-basketball","more"],"leagueLinks":["nfl","nba","world-football","college-football","mlb","mma","wwe","tennis","boxing","nascar","golf","nhl","college-basketball","more"],"nonLeagueLinks":["trending","http://mag.bleacherreport.com/","https://www.stubhub.com/?gcid=chAFF-_-geoUS-_-genAllTix-_-dt170312-_-cmpBR_Main_Nav-_-partBleacherReport","mobile"],"dropdownStack":[],"leagueOverflow":[],"links":"nfl":"url":"/nfl","title":"Home","id":"nfl","fantasy-football":"url":"/fantasy-football","title":"Fantasy","id":"fantasy-football","nfl/teams":"url":"/nfl/teams","title":"Teams","id":"nfl/teams","nfl-draft":"url":"/nfl-draft","title":"Draft","id":"nfl-draft","nfl/archives":"url":"/nfl/archives","title":"Archives","id":"nfl/archives","nfl/odds":"url":"/nfl/odds","title":"Odds","id":"nfl/odds","https://www.stubhub.com/nfl-tickets/grouping/121/?gcid=chDIG-_-geoUS-_-genNFL-_-dt170201-_-cmpBR_Gen-_-partBleacherReport-_-mktgrBRAND":"url":"https://www.stubhub.com/nfl-tickets/grouping/121/?gcid=chDIG-_-geoUS-_-genNFL-_-dt170201-_-cmpBR_Gen-_-partBleacherReport-_-mktgrBRAND","title":"Tickets","id":"https://www.stubhub.com/nfl-tickets/grouping/121/?gcid=chDIG-_-geoUS-_-genNFL-_-dt170201-_-cmpBR_Gen-_-partBleacherReport-_-mktgrBRAND","buffalo-bills":"url":"/buffalo-bills","title":"Buffalo","id":"buffalo-bills","miami-dolphins":"url":"/miami-dolphins","title":"Miami","id":"miami-dolphins","new-england-patriots":"url":"/new-england-patriots","title":"New England","id":"new-england-patriots","new-york-jets":"url":"/new-york-jets","title":"NY Jets","id":"new-york-jets","baltimore-ravens":"url":"/baltimore-ravens","title":"Baltimore","id":"baltimore-ravens","cincinnati-bengals":"url":"/cincinnati-bengals","title":"Cincinnati","id":"cincinnati-bengals","cleveland-browns":"url":"/cleveland-browns","title":"Cleveland","id":"cleveland-browns","pittsburgh-steelers":"url":"/pittsburgh-steelers","title":"Pittsburgh","id":"pittsburgh-steelers","houston-texans":"url":"/houston-texans","title":"Houston","id":"houston-texans","indianapolis-colts":"url":"/indianapolis-colts","title":"Indianapolis","id":"indianapolis-colts","jacksonville-jaguars":"url":"/jacksonville-jaguars","title":"Jacksonville","id":"jacksonville-jaguars","tennessee-titans":"url":"/tennessee-titans","title":"Tennessee","id":"tennessee-titans","denver-broncos":"url":"/denver-broncos","title":"Denver","id":"denver-broncos","kansas-city-chiefs":"url":"/kansas-city-chiefs","title":"Kansas City","id":"kansas-city-chiefs","los-angeles-chargers":"url":"/los-angeles-chargers","title":"Los Angeles","id":"los-angeles-chargers","oakland-raiders":"url":"/oakland-raiders","title":"Oakland","id":"oakland-raiders","dallas-cowboys":"url":"/dallas-cowboys","title":"Dallas","id":"dallas-cowboys","new-york-giants":"url":"/new-york-giants","title":"NY Giants","id":"new-york-giants","philadelphia-eagles":"url":"/philadelphia-eagles","title":"Philadelphia","id":"philadelphia-eagles","washington-redskins":"url":"/washington-redskins","title":"Washington","id":"washington-redskins","chicago-bears":"url":"/chicago-bears","title":"Chicago","id":"chicago-bears","detroit-lions":"url":"/detroit-lions","title":"Detroit","id":"detroit-lions","green-bay-packers":"url":"/green-bay-packers","title":"Green Bay","id":"green-bay-packers","minnesota-vikings":"url":"/minnesota-vikings","title":"Minnesota","id":"minnesota-vikings","atlanta-falcons":"url":"/atlanta-falcons","title":"Atlanta","id":"atlanta-falcons","carolina-panthers":"url":"/carolina-panthers","title":"Carolina","id":"carolina-panthers","new-orleans-saints":"url":"/new-orleans-saints","title":"New Orleans","id":"new-orleans-saints","tampa-bay-buccaneers":"url":"/tampa-bay-buccaneers","title":"Tampa Bay","id":"tampa-bay-buccaneers","arizona-cardinals":"url":"/arizona-cardinals","title":"Arizona","id":"arizona-cardinals","los-angeles-rams":"url":"/los-angeles-rams","title":"Los Angeles","id":"los-angeles-rams","san-francisco-49ers":"url":"/san-francisco-49ers","title":"San Francisco","id":"san-francisco-49ers","seattle-seahawks":"url":"/seattle-seahawks","title":"Seattle","id":"seattle-seahawks","nba":"url":"/nba","title":"Home","id":"nba","fantasy-basketball":"url":"/fantasy-basketball","title":"Fantasy","id":"fantasy-basketball","nba/teams":"url":"/nba/teams","title":"Teams","id":"nba/teams","nba-draft":"url":"/nba-draft","title":"Draft","id":"nba-draft","wnba":"url":"/wnba","title":"WNBA","id":"wnba","nba/archives":"url":"/nba/archives","title":"Archives","id":"nba/archives","nba/odds":"url":"/nba/odds","title":"Odds","id":"nba/odds","https://www.stubhub.com/nba-tickets/grouping/115/?gcid=chDIG-_-geoUS-_-genNBA-_-dt170201-_-cmpBR_Gen-_-partBleacherReport-_-mktgrBRAND":"url":"https://www.stubhub.com/nba-tickets/grouping/115/?gcid=chDIG-_-geoUS-_-genNBA-_-dt170201-_-cmpBR_Gen-_-partBleacherReport-_-mktgrBRAND","title":"Tickets","id":"https://www.stubhub.com/nba-tickets/grouping/115/?gcid=chDIG-_-geoUS-_-genNBA-_-dt170201-_-cmpBR_Gen-_-partBleacherReport-_-mktgrBRAND","boston-celtics":"url":"/boston-celtics","title":"Boston","id":"boston-celtics","brooklyn-nets":"url":"/brooklyn-nets","title":"Brooklyn","id":"brooklyn-nets","new-york-knicks":"url":"/new-york-knicks","title":"New York","id":"new-york-knicks","philadelphia-76ers":"url":"/philadelphia-76ers","title":"Philadelphia","id":"philadelphia-76ers","toronto-raptors":"url":"/toronto-raptors","title":"Toronto","id":"toronto-raptors","chicago-bulls":"url":"/chicago-bulls","title":"Chicago","id":"chicago-bulls","cleveland-cavaliers":"url":"/cleveland-cavaliers","title":"Cleveland","id":"cleveland-cavaliers","detroit-pistons":"url":"/detroit-pistons","title":"Detroit","id":"detroit-pistons","indiana-pacers":"url":"/indiana-pacers","title":"Indiana","id":"indiana-pacers","milwaukee-bucks":"url":"/milwaukee-bucks","title":"Milwaukee","id":"milwaukee-bucks","denver-nuggets":"url":"/denver-nuggets","title":"Denver","id":"denver-nuggets","minnesota-timberwolves":"url":"/minnesota-timberwolves","title":"Minnesota","id":"minnesota-timberwolves","oklahoma-city-thunder":"url":"/oklahoma-city-thunder","title":"Oklahoma City","id":"oklahoma-city-thunder","portland-trail-blazers":"url":"/portland-trail-blazers","title":"Portland","id":"portland-trail-blazers","utah-jazz":"url":"/utah-jazz","title":"Utah","id":"utah-jazz","golden-state-warriors":"url":"/golden-state-warriors","title":"Golden St","id":"golden-state-warriors","los-angeles-clippers":"url":"/los-angeles-clippers","title":"LA Clippers","id":"los-angeles-clippers","los-angeles-lakers":"url":"/los-angeles-lakers","title":"LA Lakers","id":"los-angeles-lakers","phoenix-suns":"url":"/phoenix-suns","title":"Phoenix","id":"phoenix-suns","sacramento-kings":"url":"/sacramento-kings","title":"Sacramento","id":"sacramento-kings","atlanta-hawks":"url":"/atlanta-hawks","title":"Atlanta","id":"atlanta-hawks","charlotte-hornets":"url":"/charlotte-hornets","title":"Charlotte","id":"charlotte-hornets","miami-heat":"url":"/miami-heat","title":"Miami","id":"miami-heat","orlando-magic":"url":"/orlando-magic","title":"Orlando","id":"orlando-magic","washington-wizards":"url":"/washington-wizards","title":"Washington","id":"washington-wizards","dallas-mavericks":"url":"/dallas-mavericks","title":"Dallas","id":"dallas-mavericks","houston-rockets":"url":"/houston-rockets","title":"Houston","id":"houston-rockets","memphis-grizzlies":"url":"/memphis-grizzlies","title":"Memphis","id":"memphis-grizzlies","new-orleans-pelicans":"url":"/new-orleans-pelicans","title":"New Orleans","id":"new-orleans-pelicans","san-antonio-spurs":"url":"/san-antonio-spurs","title":"San Antonio","id":"san-antonio-spurs","world-football":"url":"/world-football","title":"Home","id":"world-football","world-football/archives":"url":"/world-football/archives","title":"Archives","id":"world-football/archives","epl":"url":"/epl","title":"Premier League Home","id":"epl","transfer-window":"url":"/transfer-window","title":"Transfers","id":"transfer-window","epl/archives":"url":"/epl/archives","title":"Archives","id":"epl/archives","arsenal":"url":"/arsenal","title":"Arsenal","id":"arsenal","bournemouth":"url":"/bournemouth","title":"Bournemouth","id":"bournemouth","brighton-hove-albion":"url":"/brighton-hove-albion","title":"Brighton and Hove Albion","id":"brighton-hove-albion","burnley":"url":"/burnley","title":"Burnley","id":"burnley","chelsea":"url":"/chelsea","title":"Chelsea","id":"chelsea","crystal-palace":"url":"/crystal-palace","title":"Crystal Palace","id":"crystal-palace","everton":"url":"/everton","title":"Everton","id":"everton","huddersfield-town":"url":"/huddersfield-town","title":"Huddersfield Town","id":"huddersfield-town","leicester-city":"url":"/leicester-city","title":"Leicester City","id":"leicester-city","liverpool":"url":"/liverpool","title":"Liverpool","id":"liverpool","manchester-city":"url":"/manchester-city","title":"Manchester City","id":"manchester-city","manchester-united":"url":"/manchester-united","title":"Manchester United","id":"manchester-united","newcastle-united":"url":"/newcastle-united","title":"Newcastle United","id":"newcastle-united","southampton":"url":"/southampton","title":"Southampton","id":"southampton","stoke-city":"url":"/stoke-city","title":"Stoke City","id":"stoke-city","swansea-city":"url":"/swansea-city","title":"Swansea City","id":"swansea-city","tottenham-hotspur":"url":"/tottenham-hotspur","title":"Tottenham Hotspur","id":"tottenham-hotspur","watford-fc":"url":"/watford-fc","title":"Watford","id":"watford-fc","west-bromwich":"url":"/west-bromwich","title":"West Bromwich Albion","id":"west-bromwich","west-ham-united":"url":"/west-ham-united","title":"West Ham United","id":"west-ham-united","uefa-champions-league":"url":"/uefa-champions-league","title":"Champions League Home","id":"uefa-champions-league","uefa-champions-league/archives":"url":"/uefa-champions-league/archives","title":"Archives","id":"uefa-champions-league/archives","ajax":"url":"/ajax","title":"Ajax","id":"ajax","fc-barcelona":"url":"/fc-barcelona","title":"Barcelona","id":"fc-barcelona","bayern-munich":"url":"/bayern-munich","title":"Bayern Munich","id":"bayern-munich","sl-benfica":"url":"/sl-benfica","title":"Benfica","id":"sl-benfica","borussia-dortmund":"url":"/borussia-dortmund","title":"Borussia Dortmund","id":"borussia-dortmund","celtic":"url":"/celtic","title":"Celtic","id":"celtic","cska-moscow":"url":"/cska-moscow","title":"CSKA Moscow","id":"cska-moscow","dynamo-kiev":"url":"/dynamo-kiev","title":"Dynamo Kiev","id":"dynamo-kiev","juventus":"url":"/juventus","title":"Juventus","id":"juventus","as-monaco-fc":"url":"/as-monaco-fc","title":"Monaco","id":"as-monaco-fc","napoli":"url":"/napoli","title":"Napoli","id":"napoli","psv-eindhoven":"url":"/psv-eindhoven","title":"PSV Eindhoven","id":"psv-eindhoven","real-madrid":"url":"/real-madrid","title":"Real Madrid","id":"real-madrid","sporting-portugal":"url":"/sporting-portugal","title":"Sporting Portugal","id":"sporting-portugal","victoria":"url":"/victoria","title":"Viktoria","id":"victoria","serie-a":"url":"/serie-a","title":"Serie A Home","id":"serie-a","serie-a/archives":"url":"/serie-a/archives","title":"Archives","id":"serie-a/archives","ac-milan":"url":"/ac-milan","title":"AC Milan","id":"ac-milan","as-roma":"url":"/as-roma","title":"AS Roma","id":"as-roma","atalanta":"url":"/atalanta","title":"Atalanta","id":"atalanta","benevento-calcio":"url":"/benevento-calcio","title":"Benevento","id":"benevento-calcio","bologna":"url":"/bologna","title":"Bologna","id":"bologna","cagliari":"url":"/cagliari","title":"Cagliari","id":"cagliari","chievo-verona":"url":"/chievo-verona","title":"Chievo Verona","id":"chievo-verona","fc-crotone":"url":"/fc-crotone","title":"Crotone","id":"fc-crotone","fiorentina":"url":"/fiorentina","title":"Fiorentina","id":"fiorentina","genoa":"url":"/genoa","title":"Genoa","id":"genoa","verona":"url":"/verona","title":"Hellas Verona","id":"verona","inter-milan":"url":"/inter-milan","title":"Inter Milan","id":"inter-milan","lazio":"url":"/lazio","title":"Lazio","id":"lazio","sampdoria":"url":"/sampdoria","title":"Sampdoria","id":"sampdoria","sassuolo":"url":"/sassuolo","title":"Sassuolo","id":"sassuolo","spal-2013″:"url":"/spal-2013″,"title":"SPAL","id":"spal-2013″,"torino":"url":"/torino","title":"Torino","id":"torino","udinese":"url":"/udinese","title":"Udinese","id":"udinese","la-liga":"url":"/la-liga","title":"La Liga Home","id":"la-liga","la-liga/archives":"url":"/la-liga/archives","title":"Archives","id":"la-liga/archives","cd-alaves":"url":"/cd-alaves","title":"Alaves","id":"cd-alaves","athletic-club":"url":"/athletic-club","title":"Athletic Club Bilbao","id":"athletic-club","atletico-madrid":"url":"/atletico-madrid","title":"Atletico Madrid","id":"atletico-madrid","celta-da-vigo":"url":"/celta-da-vigo","title":"Celta de Vigo","id":"celta-da-vigo","eibar":"url":"/eibar","title":"Eibar","id":"eibar","las-palmas-ud":"url":"/las-palmas-ud","title":"Las Palmas","id":"las-palmas-ud","cd-leganes":"url":"/cd-leganes","title":"Leganes","id":"cd-leganes","malaga-cf":"url":"/malaga-cf","title":"Malaga CF","id":"malaga-cf","rc-deportivo":"url":"/rc-deportivo","title":"RC Deportivo","id":"rc-deportivo","rcd-espanyol":"url":"/rcd-espanyol","title":"RCD Espanyol","id":"rcd-espanyol","real-betis":"url":"/real-betis","title":"Real Betis","id":"real-betis","real-sociedad":"url":"/real-sociedad","title":"Real Sociedad","id":"real-sociedad","sevilla":"url":"/sevilla","title":"Sevilla","id":"sevilla","valencia-cf":"url":"/valencia-cf","title":"Valencia CF","id":"valencia-cf","villarreal-cf":"url":"/villarreal-cf","title":"Villarreal CF","id":"villarreal-cf","mls":"url":"/mls","title":"MLS Home","id":"mls","mls/archives":"url":"/mls/archives","title":"Archives","id":"mls/archives","atlanta-united-fc":"url":"/atlanta-united-fc","title":"Atlanta United","id":"atlanta-united-fc","chicago-fire":"url":"/chicago-fire","title":"Chicago Fire","id":"chicago-fire","colorado-rapids":"url":"/colorado-rapids","title":"Colorado Rapids","id":"colorado-rapids","columbus-crew":"url":"/columbus-crew","title":"Columbus Crew","id":"columbus-crew","dc-united":"url":"/dc-united","title":"DC United","id":"dc-united","fc-dallas":"url":"/fc-dallas","title":"FC Dallas","id":"fc-dallas","houston-dynamo":"url":"/houston-dynamo","title":"Houston Dynamo","id":"houston-dynamo","los-angeles-galaxy":"url":"/los-angeles-galaxy","title":"Los Angeles Galaxy","id":"los-angeles-galaxy","minnesota-united":"url":"/minnesota-united","title":"Minnesota United","id":"minnesota-united","montreal-impact":"url":"/montreal-impact","title":"Montreal Impact","id":"montreal-impact","new-england-revolution":"url":"/new-england-revolution","title":"New England Revolution","id":"new-england-revolution","new-york-red-bulls":"url":"/new-york-red-bulls","title":"New York Red Bulls","id":"new-york-red-bulls","new-york-city-fc":"url":"/new-york-city-fc","title":"NYCFC","id":"new-york-city-fc","orlando-city":"url":"/orlando-city","title":"Orlando City","id":"orlando-city","philadelphia-union":"url":"/philadelphia-union","title":"Philadelphia Union","id":"philadelphia-union","real-salt-lake":"url":"/real-salt-lake","title":"Real Salt Lake","id":"real-salt-lake","san-jose-earthquakes":"url":"/san-jose-earthquakes","title":"San Jose Earthquakes","id":"san-jose-earthquakes","seattle-sounders-fc":"url":"/seattle-sounders-fc","title":"Seattle Sounders","id":"seattle-sounders-fc","toronto-fc":"url":"/toronto-fc","title":"Toronto FC","id":"toronto-fc","sporting-kansas-city":"url":"/sporting-kansas-city","title":"Sporting Kansas City","id":"sporting-kansas-city","portland-timbers":"url":"/portland-timbers","title":"Portland Timbers","id":"portland-timbers","vancouver-whitecaps":"url":"/vancouver-whitecaps","title":"Vancouver Whitecaps","id":"vancouver-whitecaps","international-football":"url":"/international-football","title":"International Football Home","id":"international-football","international-football/archives":"url":"/international-football/archives","title":"Archives","id":"international-football/archives","albania-national-football":"url":"/albania-national-football","title":"Albania","id":"albania-national-football","algeria-national-football":"url":"/algeria-national-football","title":"Algeria","id":"algeria-national-football","argentina":"url":"/argentina","title":"Argentina","id":"argentina","austria":"url":"/austria","title":"Austria","id":"austria","australia-national-football":"url":"/australia-national-football","title":"Australia","id":"australia-national-football","belgium-national-football":"url":"/belgium-national-football","title":"Belgium","id":"belgium-national-football","bosnia-herzegovina-national-football":"url":"/bosnia-herzegovina-national-football","title":"Bosnia-Herzegovina","id":"bosnia-herzegovina-national-football","brazilian-football":"url":"/brazilian-football","title":"Brazil","id":"brazilian-football","cameroon-national-football":"url":"/cameroon-national-football","title":"Cameroon","id":"cameroon-national-football","chile-national-football":"url":"/chile-national-football","title":"Chile","id":"chile-national-football","colombia-national-football":"url":"/colombia-national-football","title":"Colombia","id":"colombia-national-football","costa-rica-national-football":"url":"/costa-rica-national-football","title":"Costa Rica","id":"costa-rica-national-football","croatia-international-football":"url":"/croatia-international-football","title":"Croatia","id":"croatia-international-football","czech-republic-national-football":"url":"/czech-republic-national-football","title":"Czech Republic","id":"czech-republic-national-football","denmark-national-football":"url":"/denmark-national-football","title":"Denmark","id":"denmark-national-football","ecuador-national-football":"url":"/ecuador-national-football","title":"Ecuador","id":"ecuador-national-football","england":"url":"/england","title":"England","id":"england","france":"url":"/france","title":"France","id":"france","germany":"url":"/germany","title":"Germany","id":"germany","ghana-national-football":"url":"/ghana-national-football","title":"Ghana","id":"ghana-national-football","greece-national-football":"url":"/greece-national-football","title":"Greece","id":"greece-national-football","honduras-national-football":"url":"/honduras-national-football","title":"Honduras","id":"honduras-national-football","hungary-national-football":"url":"/hungary-national-football","title":"Hungary","id":"hungary-national-football","iceland-national-football":"url":"/iceland-national-football","title":"Iceland","id":"iceland-national-football","iran-national-football":"url":"/iran-national-football","title":"Iran","id":"iran-national-football","ireland":"url":"/ireland","title":"Ireland","id":"ireland","italy":"url":"/italy","title":"Italy","id":"italy","ivory-coast-national-football":"url":"/ivory-coast-national-football","title":"Ivory Coast","id":"ivory-coast-national-football","japan-national-football":"url":"/japan-national-football","title":"Japan","id":"japan-national-football","mexico-national-football":"url":"/mexico-national-football","title":"Mexico","id":"mexico-national-football","namibia-national-football":"url":"/namibia-national-football","title":"Namibia","id":"namibia-national-football","netherlands":"url":"/netherlands","title":"Netherlands","id":"netherlands","new-zealand-national-football":"url":"/new-zealand-national-football","title":"New Zealand","id":"new-zealand-national-football","nigeria-national-football":"url":"/nigeria-national-football","title":"Nigeria","id":"nigeria-national-football","north-korea-national-football":"url":"/north-korea-national-football","title":"North Korea","id":"north-korea-national-football","northern-ireland":"url":"/northern-ireland","title":"Northern Ireland","id":"northern-ireland","norway-national-football":"url":"/norway-national-football","title":"Norway","id":"norway-national-football","paraguay-national-football":"url":"/paraguay-national-football","title":"Paraguay","id":"paraguay-national-football","poland":"url":"/poland","title":"Poland","id":"poland","portugal-national-football":"url":"/portugal-national-football","title":"Portugal","id":"portugal-national-football","romania-national-football":"url":"/romania-national-football","title":"Romania","id":"romania-national-football","russia":"url":"/russia","title":"Russia","id":"russia","scotland":"url":"/scotland","title":"Scotland","id":"scotland","serbia-national-football":"url":"/serbia-national-football","title":"Serbia","id":"serbia-national-football","slovakia-national-football":"url":"/slovakia-national-football","title":"Slovakia","id":"slovakia-national-football","slovenia-national-football":"url":"/slovenia-national-football","title":"Slovenia","id":"slovenia-national-football","south-africa-national-football":"url":"/south-africa-national-football","title":"South Africa","id":"south-africa-national-football","south-korea-national-football":"url":"/south-korea-national-football","title":"South Korea","id":"south-korea-national-football","spain":"url":"/spain","title":"Spain","id":"spain","sweden":"url":"/sweden","title":"Sweden","id":"sweden","switzerland":"url":"/switzerland","title":"Switzerland","id":"switzerland","turkey-national-football":"url":"/turkey-national-football","title":"Turkey","id":"turkey-national-football","ukraine":"url":"/ukraine","title":"Ukraine","id":"ukraine","united-states":"url":"/united-states","title":"United States","id":"united-states","uruguay-national-football":"url":"/uruguay-national-football","title":"Uruguay","id":"uruguay-national-football","venezuela-national-football":"url":"/venezuela-national-football","title":"Venezuela","id":"venezuela-national-football","wales-national-football":"url":"/wales-national-football","title":"Wales","id":"wales-national-football","sports-odds":"url":"/sports-odds","title":"Odds","id":"sports-odds","college-football":"url":"/college-football","title":"Home","id":"college-football","recruiting":"url":"/recruiting","title":"Recruiting","id":"recruiting","college-football/teams":"url":"/college-football/teams","title":"Teams","id":"college-football/teams","college-football/archives":"url":"/college-football/archives","title":"Archives","id":"college-football/archives","https://www.stubhub.com/ncaa-football-tickets/grouping/122/?gcid=chDIG-_-geoUS-_-genNCAAF-_-dt170201-_-cmpBR_Gen-_-partBleacherReport-_-mktgrBRAND":"url":"https://www.stubhub.com/ncaa-football-tickets/grouping/122/?gcid=chDIG-_-geoUS-_-genNCAAF-_-dt170201-_-cmpBR_Gen-_-partBleacherReport-_-mktgrBRAND","title":"Tickets","id":"https://www.stubhub.com/ncaa-football-tickets/grouping/122/?gcid=chDIG-_-geoUS-_-genNCAAF-_-dt170201-_-cmpBR_Gen-_-partBleacherReport-_-mktgrBRAND","cincinnati-bearcats-football":"url":"/cincinnati-bearcats-football","title":"Cincinnati","id":"cincinnati-bearcats-football","uconn-football":"url":"/uconn-football","title":"Connecticut","id":"uconn-football","east-carolina-football":"url":"/east-carolina-football","title":"East Carolina","id":"east-carolina-football","houston-cougars-football":"url":"/houston-cougars-football","title":"Houston","id":"houston-cougars-football","memphis-tigers-football":"url":"/memphis-tigers-football","title":"Memphis","id":"memphis-tigers-football","navy-football":"url":"/navy-football","title":"Navy","id":"navy-football","smu-mustangs-football":"url":"/smu-mustangs-football","title":"SMU","id":"smu-mustangs-football","south-florida-bulls-football":"url":"/south-florida-bulls-football","title":"South Florida","id":"south-florida-bulls-football","temple-football":"url":"/temple-football","title":"Temple","id":"temple-football","tulane-football":"url":"/tulane-football","title":"Tulane","id":"tulane-football","tulsa-football":"url":"/tulsa-football","title":"Tulsa","id":"tulsa-football","ucf-knights-football":"url":"/ucf-knights-football","title":"UCF","id":"ucf-knights-football","acc-football":"url":"/acc-football","title":"ACC Home","id":"acc-football","acc-football/archives":"url":"/acc-football/archives","title":"Archives","id":"acc-football/archives","boston-college-football":"url":"/boston-college-football","title":"Boston College","id":"boston-college-football","clemson-football":"url":"/clemson-football","title":"Clemson","id":"clemson-football","duke-football":"url":"/duke-football","title":"Duke","id":"duke-football","florida-state-football":"url":"/florida-state-football","title":"Florida St","id":"florida-state-football","georgia-tech-football":"url":"/georgia-tech-football","title":"Georgia Tech","id":"georgia-tech-football","louisville-cardinals-football":"url":"/louisville-cardinals-football","title":"Louisville","id":"louisville-cardinals-football","miami-hurricanes-football":"url":"/miami-hurricanes-football","title":"Miami (FL)","id":"miami-hurricanes-football","unc-football":"url":"/unc-football","title":"North Carolina","id":"unc-football","nc-state-football":"url":"/nc-state-football","title":"NC State","id":"nc-state-football","pitt-football":"url":"/pitt-football","title":"Pittsburgh","id":"pitt-football","syracuse-football":"url":"/syracuse-football","title":"Syracuse","id":"syracuse-football","uva-football":"url":"/uva-football","title":"Virginia","id":"uva-football","virginia-tech-football":"url":"/virginia-tech-football","title":"Virginia Tech","id":"virginia-tech-football","wake-forest-football":"url":"/wake-forest-football","title":"Wake Forest","id":"wake-forest-football","big-12-football":"url":"/big-12-football","title":"Big 12 Home","id":"big-12-football","big-12-football/archives":"url":"/big-12-football/archives","title":"Archives","id":"big-12-football/archives","baylor-football":"url":"/baylor-football","title":"Baylor","id":"baylor-football","iowa-state-football":"url":"/iowa-state-football","title":"Iowa St","id":"iowa-state-football","kansas-jayhawks-football":"url":"/kansas-jayhawks-football","title":"Kansas","id":"kansas-jayhawks-football","kansas-state-football":"url":"/kansas-state-football","title":"Kansas St","id":"kansas-state-football","oklahoma-sooners-football":"url":"/oklahoma-sooners-football","title":"Oklahoma","id":"oklahoma-sooners-football","oklahoma-state-football":"url":"/oklahoma-state-football","title":"Oklahoma St","id":"oklahoma-state-football","tcu-football":"url":"/tcu-football","title":"TCU","id":"tcu-football","texas-longhorns-football":"url":"/texas-longhorns-football","title":"Texas","id":"texas-longhorns-football","texas-tech-football":"url":"/texas-tech-football","title":"Texas Tech","id":"texas-tech-football","wvu-football":"url":"/wvu-football","title":"West Virginia","id":"wvu-football","big-10-football":"url":"/big-10-football","title":"Big Ten Home","id":"big-10-football","big-10-football/archives":"url":"/big-10-football/archives","title":"Archives","id":"big-10-football/archives","illinois-fighting-illini-football":"url":"/illinois-fighting-illini-football","title":"Illinois","id":"illinois-fighting-illini-football","indiana-hoosiers-football":"url":"/indiana-hoosiers-football","title":"Indiana","id":"indiana-hoosiers-football","iowa-hawkeyes-football":"url":"/iowa-hawkeyes-football","title":"Iowa","id":"iowa-hawkeyes-football","maryland-terrapins-football":"url":"/maryland-terrapins-football","title":"Maryland","id":"maryland-terrapins-football","michigan-wolverines-football":"url":"/michigan-wolverines-football","title":"Michigan","id":"michigan-wolverines-football","michigan-state-football":"url":"/michigan-state-football","title":"Michigan St","id":"michigan-state-football","minnesota-golden-gophers-football":"url":"/minnesota-golden-gophers-football","title":"Minnesota","id":"minnesota-golden-gophers-football","nebraska-cornhuskers-football":"url":"/nebraska-cornhuskers-football","title":"Nebraska","id":"nebraska-cornhuskers-football","northwestern-football":"url":"/northwestern-football","title":"Northwestern","id":"northwestern-football","ohio-state-football":"url":"/ohio-state-football","title":"Ohio St","id":"ohio-state-football","penn-state-football":"url":"/penn-state-football","title":"Penn St","id":"penn-state-football","purdue-football":"url":"/purdue-football","title":"Purdue","id":"purdue-football","rutgers-football":"url":"/rutgers-football","title":"Rutgers","id":"rutgers-football","wisconsin-badgers-football":"url":"/wisconsin-badgers-football","title":"Wisconsin","id":"wisconsin-badgers-football","pac-12-football":"url":"/pac-12-football","title":"Pac-12 Home","id":"pac-12-football","pac-10-football/archives":"url":"/pac-10-football/archives","title":"Archives","id":"pac-10-football/archives","arizona-wildcats-football":"url":"/arizona-wildcats-football","title":"Arizona","id":"arizona-wildcats-football","arizona-state-football":"url":"/arizona-state-football","title":"Arizona St","id":"arizona-state-football","cal-bears-football":"url":"/cal-bears-football","title":"California","id":"cal-bears-football","colorado-buffaloes-football":"url":"/colorado-buffaloes-football","title":"Colorado","id":"colorado-buffaloes-football","oregon-ducks-football":"url":"/oregon-ducks-football","title":"Oregon","id":"oregon-ducks-football","oregon-state-football":"url":"/oregon-state-football","title":"Oregon St","id":"oregon-state-football","stanford-football":"url":"/stanford-football","title":"Stanford","id":"stanford-football","ucla-football":"url":"/ucla-football","title":"UCLA","id":"ucla-football","usc-football":"url":"/usc-football","title":"USC","id":"usc-football","utah-utes-football":"url":"/utah-utes-football","title":"Utah","id":"utah-utes-football","washington-huskies-football":"url":"/washington-huskies-football","title":"Washington","id":"washington-huskies-football","washington-state-football":"url":"/washington-state-football","title":"Washington St","id":"washington-state-football","sec-football":"url":"/sec-football","title":"SEC Home","id":"sec-football","sec-football/archives":"url":"/sec-football/archives","title":"Archives","id":"sec-football/archives","alabama-crimson-tide-football":"url":"/alabama-crimson-tide-football","title":"Alabama","id":"alabama-crimson-tide-football","arkansas-razorbacks-football":"url":"/arkansas-razorbacks-football","title":"Arkansas","id":"arkansas-razorbacks-football","auburn-football":"url":"/auburn-football","title":"Auburn","id":"auburn-football","florida-gators-football":"url":"/florida-gators-football","title":"Florida","id":"florida-gators-football","georgia-bulldogs-football":"url":"/georgia-bulldogs-football","title":"Georgia","id":"georgia-bulldogs-football","kentucky-wildcats-football":"url":"/kentucky-wildcats-football","title":"Kentucky","id":"kentucky-wildcats-football","lsu-football":"url":"/lsu-football","title":"LSU","id":"lsu-football","ole-miss-football":"url":"/ole-miss-football","title":"Mississippi","id":"ole-miss-football","mississippi-state-football":"url":"/mississippi-state-football","title":"Mississippi St","id":"mississippi-state-football","missouri-tigers-football":"url":"/missouri-tigers-football","title":"Missouri","id":"missouri-tigers-football","south-carolina-football":"url":"/south-carolina-football","title":"South Carolina","id":"south-carolina-football","tennessee-volunteers-football":"url":"/tennessee-volunteers-football","title":"Tennessee","id":"tennessee-volunteers-football","texas-am-football":"url":"/texas-am-football","title":"Texas A&M","id":"texas-am-football","vanderbilt-football":"url":"/vanderbilt-football","title":"Vanderbilt","id":"vanderbilt-football","independents-football":"url":"/independents-football","title":"Independents Home","id":"independents-football","independents-football/archives":"url":"/independents-football/archives","title":"Archives","id":"independents-football/archives","army-football":"url":"/army-football","title":"Army","id":"army-football","byu-football":"url":"/byu-football","title":"Brigham Young","id":"byu-football","notre-dame-football":"url":"/notre-dame-football","title":"Notre Dame","id":"notre-dame-football","mlb":"url":"/mlb","title":"Home","id":"mlb","fantasy-baseball":"url":"/fantasy-baseball","title":"Fantasy","id":"fantasy-baseball","mlb/teams":"url":"/mlb/teams","title":"Teams","id":"mlb/teams","mlb/archives":"url":"/mlb/archives","title":"Archives","id":"mlb/archives","mlb/odds":"url":"/mlb/odds","title":"Odds","id":"mlb/odds","https://www.stubhub.com/mlb-tickets/grouping/81/?gcid=chDIG-_-geoUS-_-genMLB-_-dt170201-_-cmpBR_Gen-_-partBleacherReport-_-mktgrBRAND":"url":"https://www.stubhub.com/mlb-tickets/grouping/81/?gcid=chDIG-_-geoUS-_-genMLB-_-dt170201-_-cmpBR_Gen-_-partBleacherReport-_-mktgrBRAND","title":"Tickets","id":"https://www.stubhub.com/mlb-tickets/grouping/81/?gcid=chDIG-_-geoUS-_-genMLB-_-dt170201-_-cmpBR_Gen-_-partBleacherReport-_-mktgrBRAND","baltimore-orioles":"url":"/baltimore-orioles","title":"Baltimore","id":"baltimore-orioles","boston-red-sox":"url":"/boston-red-sox","title":"Boston","id":"boston-red-sox","new-york-yankees":"url":"/new-york-yankees","title":"NY Yankees","id":"new-york-yankees","tampa-bay-rays":"url":"/tampa-bay-rays","title":"Tampa Bay","id":"tampa-bay-rays","toronto-blue-jays":"url":"/toronto-blue-jays","title":"Toronto","id":"toronto-blue-jays","chicago-white-sox":"url":"/chicago-white-sox","title":"Chi White Sox","id":"chicago-white-sox","cleveland-indians":"url":"/cleveland-indians","title":"Cleveland","id":"cleveland-indians","detroit-tigers":"url":"/detroit-tigers","title":"Detroit","id":"detroit-tigers","kansas-city-royals":"url":"/kansas-city-royals","title":"Kansas City","id":"kansas-city-royals","minnesota-twins":"url":"/minnesota-twins","title":"Minnesota","id":"minnesota-twins","houston-astros":"url":"/houston-astros","title":"Houston","id":"houston-astros","los-angeles-angels":"url":"/los-angeles-angels","title":"LA Angels","id":"los-angeles-angels","oakland-athletics":"url":"/oakland-athletics","title":"Oakland","id":"oakland-athletics","seattle-mariners":"url":"/seattle-mariners","title":"Seattle","id":"seattle-mariners","texas-rangers":"url":"/texas-rangers","title":"Texas","id":"texas-rangers","atlanta-braves":"url":"/atlanta-braves","title":"Atlanta","id":"atlanta-braves","miami-marlins":"url":"/miami-marlins","title":"Miami","id":"miami-marlins","new-york-mets":"url":"/new-york-mets","title":"NY Mets","id":"new-york-mets","philadelphia-phillies":"url":"/philadelphia-phillies","title":"Philadelphia","id":"philadelphia-phillies","washington-nationals":"url":"/washington-nationals","title":"Washington","id":"washington-nationals","chicago-cubs":"url":"/chicago-cubs","title":"Chi Cubs","id":"chicago-cubs","cincinnati-reds":"url":"/cincinnati-reds","title":"Cincinnati","id":"cincinnati-reds","milwaukee-brewers":"url":"/milwaukee-brewers","title":"Milwaukee","id":"milwaukee-brewers","pittsburgh-pirates":"url":"/pittsburgh-pirates","title":"Pittsburgh","id":"pittsburgh-pirates","st-louis-cardinals":"url":"/st-louis-cardinals","title":"St Louis","id":"st-louis-cardinals","arizona-diamondbacks":"url":"/arizona-diamondbacks","title":"Arizona","id":"arizona-diamondbacks","colorado-rockies":"url":"/colorado-rockies","title":"Colorado","id":"colorado-rockies","los-angeles-dodgers":"url":"/los-angeles-dodgers","title":"LA Dodgers","id":"los-angeles-dodgers","san-diego-padres":"url":"/san-diego-padres","title":"San Diego","id":"san-diego-padres","san-francisco-giants":"url":"/san-francisco-giants","title":"San Francisco","id":"san-francisco-giants","mma":"url":"/mma","title":"Home","id":"mma","ufc-215″:"url":"/ufc-215″,"title":"UFC 215″,"id":"ufc-215″,"mayweather-vs-mcgregor-fight":"url":"/mayweather-vs-mcgregor-fight","title":"Mayweather vs McGregor","id":"mayweather-vs-mcgregor-fight","ufc/archives":"url":"/ufc/archives","title":"Archives","id":"ufc/archives","mma/odds":"url":"/mma/odds","title":"Odds","id":"mma/odds","wwe":"url":"/wwe","title":"Home","id":"wwe","wwe/archives":"url":"/wwe/archives","title":"Archives","id":"wwe/archives","pro-wrestling":"url":"/pro-wrestling","title":"Wrestling Home","id":"pro-wrestling","pro-wrestling/archives":"url":"/pro-wrestling/archives","title":"Archives","id":"pro-wrestling/archives","tna-wrestling":"url":"/tna-wrestling","title":"TNA Home","id":"tna-wrestling","tna-wrestling/archives":"url":"/tna-wrestling/archives","title":"Archives","id":"tna-wrestling/archives","tennis":"url":"/tennis","title":"Tennis","id":"tennis","subLinks":["tennis","us-open-tennis","tennis/archives"],"us-open-tennis":"url":"/us-open-tennis","title":"US Open","id":"us-open-tennis","tennis/archives":"url":"/tennis/archives","title":"Archives","id":"tennis/archives","boxing":"url":"/boxing","title":"Boxing","id":"boxing","subLinks":["boxing","boxing/archives","boxing/odds"],"boxing/archives":"url":"/boxing/archives","title":"Archives","id":"boxing/archives","boxing/odds":"url":"/boxing/odds","title":"Odds","id":"boxing/odds","nascar":"url":"/nascar","title":"NASCAR","id":"nascar","golf":"url":"/golf","title":"Golf","id":"golf","subLinks":["golf","golf/archives"],"golf/archives":"url":"/golf/archives","title":"Archives","id":"golf/archives","nhl":"url":"/nhl","title":"Home","id":"nhl","nhl-draft":"url":"/nhl-draft","title":"Draft","id":"nhl-draft","nhl/teams":"url":"/nhl/teams","title":"Teams","id":"nhl/teams","nhl/archives":"url":"/nhl/archives","title":"Archives","id":"nhl/archives","nhl/odds":"url":"/nhl/odds","title":"Odds","id":"nhl/odds","https://www.stubhub.com/nhl-tickets/grouping/144/?gcid=chDIG-_-geoUS-_-genNHL-_-dt170201-_-cmpBR_Gen-_-partBleacherReport-_-mktgrBRAND":"url":"https://www.stubhub.com/nhl-tickets/grouping/144/?gcid=chDIG-_-geoUS-_-genNHL-_-dt170201-_-cmpBR_Gen-_-partBleacherReport-_-mktgrBRAND","title":"Tickets","id":"https://www.stubhub.com/nhl-tickets/grouping/144/?gcid=chDIG-_-geoUS-_-genNHL-_-dt170201-_-cmpBR_Gen-_-partBleacherReport-_-mktgrBRAND","boston-bruins":"url":"/boston-bruins","title":"Boston","id":"boston-bruins","buffalo-sabres":"url":"/buffalo-sabres","title":"Buffalo","id":"buffalo-sabres","detroit-red-wings":"url":"/detroit-red-wings","title":"Detroit","id":"detroit-red-wings","florida-panthers":"url":"/florida-panthers","title":"Florida","id":"florida-panthers","montreal-canadiens":"url":"/montreal-canadiens","title":"Montreal","id":"montreal-canadiens","ottawa-senators":"url":"/ottawa-senators","title":"Ottawa","id":"ottawa-senators","tampa-bay-lightning":"url":"/tampa-bay-lightning","title":"Tampa Bay","id":"tampa-bay-lightning","toronto-maple-leafs":"url":"/toronto-maple-leafs","title":"Toronto","id":"toronto-maple-leafs","chicago-blackhawks":"url":"/chicago-blackhawks","title":"Chicago","id":"chicago-blackhawks","colorado-avalanche":"url":"/colorado-avalanche","title":"Colorado","id":"colorado-avalanche","dallas-stars":"url":"/dallas-stars","title":"Dallas","id":"dallas-stars","minnesota-wild":"url":"/minnesota-wild","title":"Minnesota","id":"minnesota-wild","nashville-predators":"url":"/nashville-predators","title":"Nashville","id":"nashville-predators","st-louis-blues":"url":"/st-louis-blues","title":"St. Louis","id":"st-louis-blues","winnipeg-jets":"url":"/winnipeg-jets","title":"Winnipeg","id":"winnipeg-jets","anaheim-ducks":"url":"/anaheim-ducks","title":"Anaheim","id":"anaheim-ducks","arizona-coyotes":"url":"/arizona-coyotes","title":"Arizona","id":"arizona-coyotes","calgary-flames":"url":"/calgary-flames","title":"Calgary","id":"calgary-flames","edmonton-oilers":"url":"/edmonton-oilers","title":"Edmonton","id":"edmonton-oilers","los-angeles-kings":"url":"/los-angeles-kings","title":"Los Angeles","id":"los-angeles-kings","san-jose-sharks":"url":"/san-jose-sharks","title":"San Jose","id":"san-jose-sharks","vancouver-canucks":"url":"/vancouver-canucks","title":"Vancouver","id":"vancouver-canucks","vegas-golden-knights":"url":"/vegas-golden-knights","title":"Vegas","id":"vegas-golden-knights","carolina-hurricanes":"url":"/carolina-hurricanes","title":"Carolina","id":"carolina-hurricanes","columbus-blue-jackets":"url":"/columbus-blue-jackets","title":"Columbus","id":"columbus-blue-jackets","new-jersey-devils":"url":"/new-jersey-devils","title":"New Jersey","id":"new-jersey-devils","new-york-islanders":"url":"/new-york-islanders","title":"NY Islanders","id":"new-york-islanders","new-york-rangers":"url":"/new-york-rangers","title":"NY Rangers","id":"new-york-rangers","philadelphia-flyers":"url":"/philadelphia-flyers","title":"Philadelphia","id":"philadelphia-flyers","pittsburgh-penguins":"url":"/pittsburgh-penguins","title":"Pittsburgh","id":"pittsburgh-penguins","washington-capitals":"url":"/washington-capitals","title":"Washington","id":"washington-capitals","college-basketball":"url":"/college-basketball","title":"Home","id":"college-basketball","college-basketball-recruiting":"url":"/college-basketball-recruiting","title":"Recruiting","id":"college-basketball-recruiting","college-basketball/teams":"url":"/college-basketball/teams","title":"Teams","id":"college-basketball/teams","college-basketball/archives":"url":"/college-basketball/archives","title":"Archives","id":"college-basketball/archives","https://www.stubhub.com/ncaa-basketball-tickets/grouping/333/?gcid=chDIG-_-geoUS-_-genNCAAB-_-dt170201-_-cmpBR_Gen-_-partBleacherReport-_-mktgrBRAND":"url":"https://www.stubhub.com/ncaa-basketball-tickets/grouping/333/?gcid=chDIG-_-geoUS-_-genNCAAB-_-dt170201-_-cmpBR_Gen-_-partBleacherReport-_-mktgrBRAND","title":"Buy Tickets","id":"https://www.stubhub.com/ncaa-basketball-tickets/grouping/333/?gcid=chDIG-_-geoUS-_-genNCAAB-_-dt170201-_-cmpBR_Gen-_-partBleacherReport-_-mktgrBRAND","womens-college-basketball":"url":"/womens-college-basketball","title":"Women's CBB","id":"womens-college-basketball","cincinnati-bearcats-basketball":"url":"/cincinnati-bearcats-basketball","title":"Cincinnati","id":"cincinnati-bearcats-basketball","uconn-basketball":"url":"/uconn-basketball","title":"Connecticut","id":"uconn-basketball","east-carolina-basketball":"url":"/east-carolina-basketball","title":"East Carolina","id":"east-carolina-basketball","houston-cougars-basketball":"url":"/houston-cougars-basketball","title":"Houston","id":"houston-cougars-basketball","memphis-tigers-basketball":"url":"/memphis-tigers-basketball","title":"Memphis","id":"memphis-tigers-basketball","south-florida-bulls-basketball":"url":"/south-florida-bulls-basketball","title":"South Florida","id":"south-florida-bulls-basketball","smu-basketball":"url":"/smu-basketball","title":"SMU","id":"smu-basketball","temple-basketball":"url":"/temple-basketball","title":"Temple","id":"temple-basketball","tulane-basketball":"url":"/tulane-basketball","title":"Tulane","id":"tulane-basketball","tulsa-golden-hurricane-basketball":"url":"/tulsa-golden-hurricane-basketball","title":"Tulsa","id":"tulsa-golden-hurricane-basketball","ucf-basketball":"url":"/ucf-basketball","title":"UCF","id":"ucf-basketball","acc-basketball":"url":"/acc-basketball","title":"ACC Home","id":"acc-basketball","acc-basketball/archives":"url":"/acc-basketball/archives","title":"Archives","id":"acc-basketball/archives","boston-college-basketball":"url":"/boston-college-basketball","title":"Boston College","id":"boston-college-basketball","clemson-basketball":"url":"/clemson-basketball","title":"Clemson","id":"clemson-basketball","duke-basketball":"url":"/duke-basketball","title":"Duke","id":"duke-basketball","florida-state-basketball":"url":"/florida-state-basketball","title":"Florida St","id":"florida-state-basketball","georgia-tech-basketball":"url":"/georgia-tech-basketball","title":"Georgia Tech","id":"georgia-tech-basketball","louisville-cardinals-basketball":"url":"/louisville-cardinals-basketball","title":"Louisville","id":"louisville-cardinals-basketball","miami-hurricanes-basketball":"url":"/miami-hurricanes-basketball","title":"Miami (FL)","id":"miami-hurricanes-basketball","unc-basketball":"url":"/unc-basketball","title":"North Carolina","id":"unc-basketball","nc-state-basketball":"url":"/nc-state-basketball","title":"NC State","id":"nc-state-basketball","notre-dame-basketball":"url":"/notre-dame-basketball","title":"Notre Dame","id":"notre-dame-basketball","pitt-basketball":"url":"/pitt-basketball","title":"Pittsburgh","id":"pitt-basketball","syracuse-basketball":"url":"/syracuse-basketball","title":"Syracuse","id":"syracuse-basketball","uva-basketball":"url":"/uva-basketball","title":"Virginia","id":"uva-basketball","virginia-tech-basketball":"url":"/virginia-tech-basketball","title":"Virginia Tech","id":"virginia-tech-basketball","wake-forest-basketball":"url":"/wake-forest-basketball","title":"Wake Forest","id":"wake-forest-basketball","atlantic-ten-basketball":"url":"/atlantic-ten-basketball","title":"Atlantic 10 Home","id":"atlantic-ten-basketball","atlantic-ten-basketball/archives":"url":"/atlantic-ten-basketball/archives","title":"Archives","id":"atlantic-ten-basketball/archives","davidson-basketball":"url":"/davidson-basketball","title":"Davidson","id":"davidson-basketball","dayton-basketball":"url":"/dayton-basketball","title":"Dayton","id":"dayton-basketball","duquesne-basketball":"url":"/duquesne-basketball","title":"Duquesne","id":"duquesne-basketball","fordham-basketball":"url":"/fordham-basketball","title":"Fordham","id":"fordham-basketball","george-mason-basketball":"url":"/george-mason-basketball","title":"George Mason ","id":"george-mason-basketball","gw-basketball":"url":"/gw-basketball","title":"George Washington","id":"gw-basketball","la-salle-basketball":"url":"/la-salle-basketball","title":"La Salle","id":"la-salle-basketball","umass-basketball":"url":"/umass-basketball","title":"Massachusetts","id":"umass-basketball","rhode-island-rams-basketball":"url":"/rhode-island-rams-basketball","title":"Rhode Island","id":"rhode-island-rams-basketball","richmond-spiders-basketball":"url":"/richmond-spiders-basketball","title":"Richmond","id":"richmond-spiders-basketball","saint-louis-billikens-basketball":"url":"/saint-louis-billikens-basketball","title":"Saint Louis","id":"saint-louis-billikens-basketball","st-josephs-basketball":"url":"/st-josephs-basketball","title":"St. Joseph's","id":"st-josephs-basketball","st-bonaventure-basketball":"url":"/st-bonaventure-basketball","title":"St. Bonaventure","id":"st-bonaventure-basketball","virginia-commonwealth-basketball":"url":"/virginia-commonwealth-basketball","title":"Virginia Commonwealth","id":"virginia-commonwealth-basketball","big-12-basketball":"url":"/big-12-basketball","title":"Big 12 Home","id":"big-12-basketball","big-12-basketball/archives":"url":"/big-12-basketball/archives","title":"Archives","id":"big-12-basketball/archives","baylor-basketball":"url":"/baylor-basketball","title":"Baylor","id":"baylor-basketball","iowa-state-basketball":"url":"/iowa-state-basketball","title":"Iowa St","id":"iowa-state-basketball","kansas-jayhawks-basketball":"url":"/kansas-jayhawks-basketball","title":"Kansas","id":"kansas-jayhawks-basketball","kansas-state-basketball":"url":"/kansas-state-basketball","title":"Kansas St","id":"kansas-state-basketball","oklahoma-sooners-basketball":"url":"/oklahoma-sooners-basketball","title":"Oklahoma","id":"oklahoma-sooners-basketball","oklahoma-state-basketball":"url":"/oklahoma-state-basketball","title":"Oklahoma St","id":"oklahoma-state-basketball","tcu-basketball":"url":"/tcu-basketball","title":"TCU","id":"tcu-basketball","texas-longhorns-basketball":"url":"/texas-longhorns-basketball","title":"Texas","id":"texas-longhorns-basketball","texas-tech-basketball":"url":"/texas-tech-basketball","title":"Texas Tech","id":"texas-tech-basketball","wvu-basketball":"url":"/wvu-basketball","title":"West Virginia","id":"wvu-basketball","big-east-basketball":"url":"/big-east-basketball","title":"Big East Home","id":"big-east-basketball","big-east-basketball/archives":"url":"/big-east-basketball/archives","title":"Archives","id":"big-east-basketball/archives","butler-basketball":"url":"/butler-basketball","title":"Butler","id":"butler-basketball","creighton-basketball":"url":"/creighton-basketball","title":"Creighton","id":"creighton-basketball","depaul-basketball":"url":"/depaul-basketball","title":"DePaul","id":"depaul-basketball","georgetown-basketball":"url":"/georgetown-basketball","title":"Georgetown","id":"georgetown-basketball","marquette-basketball":"url":"/marquette-basketball","title":"Marquette","id":"marquette-basketball","providence-friars-basketball":"url":"/providence-friars-basketball","title":"Providence","id":"providence-friars-basketball","seton-hall-basketball":"url":"/seton-hall-basketball","title":"Seton Hall","id":"seton-hall-basketball","st-johns-basketball":"url":"/st-johns-basketball","title":"St John's","id":"st-johns-basketball","villanova-basketball":"url":"/villanova-basketball","title":"Villanova","id":"villanova-basketball","xavier-basketball":"url":"/xavier-basketball","title":"Xavier","id":"xavier-basketball","big-10-basketball":"url":"/big-10-basketball","title":"Big Ten Home","id":"big-10-basketball","big-10-basketball/archives":"url":"/big-10-basketball/archives","title":"Archives","id":"big-10-basketball/archives","illinois-fighting-illini-basketball":"url":"/illinois-fighting-illini-basketball","title":"Illinois","id":"illinois-fighting-illini-basketball","indiana-hoosiers-basketball":"url":"/indiana-hoosiers-basketball","title":"Indiana","id":"indiana-hoosiers-basketball","iowa-hawkeyes-basketball":"url":"/iowa-hawkeyes-basketball","title":"Iowa","id":"iowa-hawkeyes-basketball","maryland-terrapins-basketball":"url":"/maryland-terrapins-basketball","title":"Maryland","id":"maryland-terrapins-basketball","michigan-wolverines-basketball":"url":"/michigan-wolverines-basketball","title":"Michigan","id":"michigan-wolverines-basketball","michigan-state-basketball":"url":"/michigan-state-basketball","title":"Michigan St","id":"michigan-state-basketball","minnesota-golden-gophers-basketball":"url":"/minnesota-golden-gophers-basketball","title":"Minnesota","id":"minnesota-golden-gophers-basketball","nebraska-cornhuskers-basketball":"url":"/nebraska-cornhuskers-basketball","title":"Nebraska","id":"nebraska-cornhuskers-basketball","northwestern-basketball":"url":"/northwestern-basketball","title":"Northwestern","id":"northwestern-basketball","ohio-state-basketball":"url":"/ohio-state-basketball","title":"Ohio St","id":"ohio-state-basketball","penn-state-basketball":"url":"/penn-state-basketball","title":"Penn St","id":"penn-state-basketball","purdue-basketball":"url":"/purdue-basketball","title":"Purdue","id":"purdue-basketball","rutgers-basketball":"url":"/rutgers-basketball","title":"Rutgers","id":"rutgers-basketball","wisconsin-badgers-basketball":"url":"/wisconsin-badgers-basketball","title":"Wisconsin","id":"wisconsin-badgers-basketball","pac-12-basketball":"url":"/pac-12-basketball","title":"Pacific-12 Home","id":"pac-12-basketball","pac-10-basketball/archives":"url":"/pac-10-basketball/archives","title":"Archives","id":"pac-10-basketball/archives","arizona-wildcats-basketball":"url":"/arizona-wildcats-basketball","title":"Arizona","id":"arizona-wildcats-basketball","arizona-state-basketball":"url":"/arizona-state-basketball","title":"Arizona St","id":"arizona-state-basketball","cal-bears-basketball":"url":"/cal-bears-basketball","title":"California","id":"cal-bears-basketball","colorado-buffaloes-basketball":"url":"/colorado-buffaloes-basketball","title":"Colorado","id":"colorado-buffaloes-basketball","oregon-ducks-basketball":"url":"/oregon-ducks-basketball","title":"Oregon","id":"oregon-ducks-basketball","oregon-state-basketball":"url":"/oregon-state-basketball","title":"Oregon St","id":"oregon-state-basketball","stanford-basketball":"url":"/stanford-basketball","title":"Stanford","id":"stanford-basketball","ucla-basketball":"url":"/ucla-basketball","title":"UCLA","id":"ucla-basketball","usc-basketball":"url":"/usc-basketball","title":"USC","id":"usc-basketball","utah-utes-basketball":"url":"/utah-utes-basketball","title":"Utah","id":"utah-utes-basketball","washington-huskies-basketball":"url":"/washington-huskies-basketball","title":"Washington","id":"washington-huskies-basketball","washington-state-basketball":"url":"/washington-state-basketball","title":"Washington St","id":"washington-state-basketball","sec-basketball":"url":"/sec-basketball","title":"SEC Home","id":"sec-basketball","sec-basketball/archives":"url":"/sec-basketball/archives","title":"Archives","id":"sec-basketball/archives","alabama-crimson-tide-basketball":"url":"/alabama-crimson-tide-basketball","title":"Alabama","id":"alabama-crimson-tide-basketball","arkansas-razorbacks-basketball":"url":"/arkansas-razorbacks-basketball","title":"Arkansas","id":"arkansas-razorbacks-basketball","auburn-basketball":"url":"/auburn-basketball","title":"Auburn","id":"auburn-basketball","florida-gators-basketball":"url":"/florida-gators-basketball","title":"Florida","id":"florida-gators-basketball","georgia-bulldogs-basketball":"url":"/georgia-bulldogs-basketball","title":"Georgia","id":"georgia-bulldogs-basketball","kentucky-wildcats-basketball":"url":"/kentucky-wildcats-basketball","title":"Kentucky","id":"kentucky-wildcats-basketball","lsu-basketball":"url":"/lsu-basketball","title":"LSU","id":"lsu-basketball","ole-miss-basketball":"url":"/ole-miss-basketball","title":"Mississippi","id":"ole-miss-basketball","mississippi-state-basketball":"url":"/mississippi-state-basketball","title":"Mississippi St","id":"mississippi-state-basketball","missouri-tigers-basketball":"url":"/missouri-tigers-basketball","title":"Missouri","id":"missouri-tigers-basketball","south-carolina-basketball":"url":"/south-carolina-basketball","title":"South Carolina","id":"south-carolina-basketball","tennessee-volunteers-basketball":"url":"/tennessee-volunteers-basketball","title":"Tennessee","id":"tennessee-volunteers-basketball","texas-am-basketball":"url":"/texas-am-basketball","title":"Texas A&M","id":"texas-am-basketball","vanderbilt-basketball":"url":"/vanderbilt-basketball","title":"Vanderbilt","id":"vanderbilt-basketball","little-league-world-series":"url":"/little-league-world-series","title":"LLWS","id":"little-league-world-series","college-baseball":"url":"/college-baseball","title":"College Baseball","id":"college-baseball","f1″:"url":"/f1″,"title":"Formula 1″,"id":"f1″,"esports":"url":"/esports","title":"Gaming","id":"esports","united-states-womens-national-team":"url":"/united-states-womens-national-team","title":"USWNT","id":"united-states-womens-national-team","trending":"url":"/trending","title":"Trending","id":"trending","http://mag.bleacherreport.com/":"url":"http://mag.bleacherreport.com/","title":"Mag","id":"http://mag.bleacherreport.com/","https://www.stubhub.com/?gcid=chAFF-_-geoUS-_-genAllTix-_-dt170312-_-cmpBR_Main_Nav-_-partBleacherReport":"url":"https://www.stubhub.com/?gcid=chAFF-_-geoUS-_-genAllTix-_-dt170312-_-cmpBR_Main_Nav-_-partBleacherReport","title":"Tickets","id":"https://www.stubhub.com/?gcid=chAFF-_-geoUS-_-genAllTix-_-dt170312-_-cmpBR_Main_Nav-_-partBleacherReport","mobile":"url":"/mobile","title":"Get The App","id":"mobile","notification":"cookie_notice":false,"privacy_notice":false,"smart_banner":false,"mobile_interstitial":false,"page":"cnn":false,"embedded":false,"force_promo":false,"fromCNNApp":false,"fromNonCNNPartner":false,"layout":"default","social":"false","tsm":0,"tst":0,"site":"Motorsports","zone":"article","type":"article","id":"2730892″,"article":2730892,"buzz":"top100″,"division":"NASCAR","event":"none","fantasy":"none","gp_flag":"","league":"Motorsports","render_strategy":"article","tag_id":27,"tags":"Motorsports,NASCAR,Kyle_Busch,Martin_Truex_Jr.,Preview_Prediction,Joey_Logano","team":"none","writer":"Chris Roling","playlists":,"promo":,"schedules":"selectedTeam":"2730892″,"scores":"order":[],"sports":,"games":,"search":"results":[],"sections":,"stub":,"tags":"nascar":"unique_name":"nascar","type":"Division","tickets_link":null,"team_color":null,"tag_id":27,"site":"Motorsports","short_name":"NASCAR","logo":"nascar.png","links":"parent":"http://api.bleacherreport.com/api/v1/tags/auto-racing.json","children":"http://api.bleacherreport.com/api/v1/tags/bobby-labonte,carl-edwards,casey-mears,clint-bowyer,dale-earnhardt-jr,dale-jarrett,david-gilliland,david-ragan,david-stremme,denny-hamlin,elliott-sadler,greg-biffle,jj-yeley,jamie-mcmurray,jeff-burton,jeff-gordon,jeff-green,jimmie-johnson,joe-nemechek,johnny-sauter,juan-pablo-montoya,kasey-kahne,kevin-harvick,kurt-busch,kyle-busch,kyle-petty,mark-martin,martin-truex-jr,matt-kenseth,reed-sorenson,ricky-rudd,robby-gordon,ryan-newman,scott-riggs,sterling-marlin,tony-raines,tony-stewart,richard-petty,dale-earnhardt,cale-yarborough,rusy-wallace,david-pearson,michael-waltrip,bristol-motor-speedway,jacques-villeneuve,rick-hendrick,patrick-carpentier,sam-hornish-jr,daytona-500,sprint-cup,scott-speed,craftsman-truck-series,joey-logano,2009-nascar-nationwide-series,2009-sylvania-300,fantasy-nascar,nationwide-series,aj-allmendinger,marcos-ambrose,dave-blaney,sam-hornish-jr-old,brad-keselowski,travis-kvapil,paul-menard,max-papis,david-reutimann,regan-smith,brandon-ash,landon-cassill,derrike-cope,bill-elliott,pj-jones,andy-lally,terry-labonte,michael-mcdowell,boris-said,brian-vickers,jj-yeley-old,nascar-odds-betting,aric-almirola,ricky-stenhouse-jr,austin-dillon,justin-allgaier,michael-annett,trevor-bayne,alex-bowman,dave-gilliland,timmy-hill,owen-kelly,parker-kligerman,ryan-truex,cole-whitt,josh-wise,nascar-highlights,chase-elliot,ryan-blaney,daniel-suarez,dale-earnhardt-jr-retires.json","href":"http://api.bleacherreport.com/api/v1/tags/nascar.json","display_name":"NASCAR","color2″:"FFFFFF","color1″:"000000″,"kyle-busch":"unique_name":"kyle-busch","type":"Person","tickets_link":null,"team_color":null,"tag_id":1807,"site":"Motorsports","short_name":"Ky. Busch","logo":"kyle_busch.png","links":"parent":"http://api.bleacherreport.com/api/v1/tags/nascar.json","children":null,"href":"http://api.bleacherreport.com/api/v1/tags/kyle-busch.json","display_name":"Kyle Busch","color2″:null,"color1″:null,"martin-truex-jr":"unique_name":"martin-truex-jr","type":"Person","tickets_link":null,"team_color":null,"tag_id":1810,"site":"Motorsports","short_name":"Truex Jr","logo":"martin_truex_jr.png","links":"parent":"http://api.bleacherreport.com/api/v1/tags/nascar.json","children":null,"href":"http://api.bleacherreport.com/api/v1/tags/martin-truex-jr.json","display_name":"Martin Truex Jr.","color2″:null,"color1″:null,"joey-logano":"unique_name":"joey-logano","type":"Person","tickets_link":null,"team_color":null,"tag_id":8215,"site":"Motorsports","short_name":"Logano","logo":"joey_logano.png","links":"parent":"http://api.bleacherreport.com/api/v1/tags/nascar.json","children":null,"href":"http://api.bleacherreport.com/api/v1/tags/joey-logano.json","display_name":"Joey Logano","color2″:null,"color1″:null,"template":{"html":"className":"no-js","lang":"en","title":"NASCAR at Darlington 2017: Start Time, Ticket Info, Lineup, TV Schedule and More | Bleacher Report","meta_tags":"aol-te-auth":"1c424580-0f86-4d9b-88b2-bc8c0d029d4c","blitz":"mu-6e4ce5cd-57f20d11-7c0ecee9-d55c79e2″,"msvalidate.01″:"7A63840181953B2A5A1FEA25FB45A991″,"robots":"NOODP,NOYDIR","verify-v1″:"+Ntj422Jc4V03qgBqLYbF3LMvrursV0X2btn2Zoqn9w=","description":"After a brief hiatus, the 2017 Monster Energy NASCAR Cup Series returns on Sunday for a sprint to the playoffs. Kyle Bush and others head to Darlington Raceway for the Bojangles' Southern 500 as the series continues to even itself out…","keywords":"Motorsports, NASCAR, Kyle Busch, Martin Truex Jr., Preview Prediction, Joey Logano","viewport":"width=device-width, initial-scale=1″,"fb:app_id":"135174055162″,"al:iphone:url":"teamstream://article/bleacherreport.com/articles/2730892-nascar-at-darlington-2017-start-time-ticket-info-lineup-tv-schedule-and-more","al:iphone:app_store_id":"418075935″,"al:iphone:app_name":"Bleacher Report","al:ipad:url":"teamstream://article/bleacherreport.com/articles/2730892-nascar-at-darlington-2017-start-time-ticket-info-lineup-tv-schedule-and-more","al:ipad:app_store_id":"484725748″,"al:ipad:app_name":"Bleacher Report","al:android:url":"http://bleacherreport.com/articles/2730892-nascar-at-darlington-2017-start-time-ticket-info-lineup-tv-schedule-and-more","al:android:app_name":"Bleacher Report","al:android:package":"com.bleacherreport.android.teamstream","al:web:url":"http://bleacherreport.com/articles/2730892-nascar-at-darlington-2017-start-time-ticket-info-lineup-tv-schedule-and-more","og:site_name":"Bleacher Report","og:locale":"en_US","p:domain_verify":"0c768466449ebb550411234d6d4ffc30″,"theme-color":"#000″,"twitter:app:name:iphone":"Bleacher Report","twitter:app:id:iphone":"418075935″,"twitter:app:name:ipad":"Bleacher Report","twitter:app:id:ipad":"484725748″,"twitter:app:name:googleplay":"Bleacher Report","twitter:app:id:googleplay":"com.bleacherreport.android.teamstream","twitter:widgets:new-embed-design":"on","twitter:site":"@bleacherreport","article:publisher":"http://www.facebook.com/bleacherreport","author":"Chris Roling","og:description":"After a brief hiatus, the 2017 Monster Energy NASCAR Cup Series returns on Sunday for a sprint to the playoffs. Kyle Bush and others head to Darlington Raceway for the Bojangles' Southern 500 as the series continues to even itself out…","og:image":"https://img.bleacherreport.net/img/images/photos/003/692/914/hi-res-03ce947f58674939d1027b3af733637f_crop_exact.jpg?w=1200&h=1200&q=75″,"og:title":"NASCAR at Darlington 2017: Start Time, Ticket Info, Lineup, TV Schedule and More","og:type":"article","og:url":"http://bleacherreport.com/articles/2730892-nascar-at-darlington-2017-start-time-ticket-info-lineup-tv-schedule-and-more","pubdate":"2017-09-02T07:00:00-04:00″,"thumbnail":"https://img.bleacherreport.net/img/images/photos/003/692/914/hi-res-03ce947f58674939d1027b3af733637f_crop_exact.jpg?w=1200&h=1200&q=75″,"twitter:app:url:googleplay":"http://bleacherreport.com/articles/2730892-nascar-at-darlington-2017-start-time-ticket-info-lineup-tv-schedule-and-more","twitter:app:url:ipad":"teamstream://article/bleacherreport.com/articles/2730892-nascar-at-darlington-2017-start-time-ticket-info-lineup-tv-schedule-and-more","twitter:app:url:iphone":"teamstream://article/bleacherreport.com/articles/2730892-nascar-at-darlington-2017-start-time-ticket-info-lineup-tv-schedule-and-more","twitter:card":"summary_large_image","twitter:description":"After a brief hiatus, the 2017 Monster Energy NASCAR Cup Series returns on Sunday for a sprint to the playoffs. Kyle Bush and others head to Darlington Raceway for the Bojangles' Southern 500 as the series continues to even itself out…","twitter:image":"https://img.bleacherreport.net/img/images/photos/003/692/914/hi-res-03ce947f58674939d1027b3af733637f_crop_exact.jpg?w=1200&h=1200&q=75″,"twitter:title":"NASCAR at Darlington 2017: Start Time, Ticket Info, Lineup, TV Schedule and More","twitter:url":"http://bleacherreport.com/articles/2730892-nascar-at-darlington-2017-start-time-ticket-info-lineup-tv-schedule-and-more","scripts":["key":"analytics-chartbeat-top","content":"ntvar _sf_startpt = (new Date()).getTime()ntvar _sf_async_config = _sf_async_config ,"key":"schema.org","content":""@context":"http://schema.org","@type":"NewsArticle","keywords":"Motorsports,NASCAR,Kyle_Busch,Martin_Truex_Jr.,Preview_Prediction,Joey_Logano","isFamilyFriendly":true,"inLanguage":"English","mainEntityOfPage":"After a brief hiatus, the 2017 Monster Energy NASCAR Cup Series returns on Sunday for a sprint to the playoffs. Kyle Bush and others head to Darlington Raceway for the Bojangles' Southern 500 as the series continues to even itself out…","headline":"NASCAR at Darlington 2017: Start Time, Ticket Info, Lineup, TV Schedule and More","thumbnailURL":"https://img.bleacherreport.net/img/images/photos/003/692/914/hi-res-03ce947f58674939d1027b3af733637f_crop_north.jpg?1504318676&w=630&h=420″,"image":"type":"ImageObject","url":"https://img.bleacherreport.net/img/images/photos/003/692/914/hi-res-03ce947f58674939d1027b3af733637f_crop_north.jpg?1504318676&w=630&h=420″,"datePublished":"2017-09-02T07:00:00-04:00″,"dateModified":"2017-09-02T08:30:19-04:00″,"author":"@type":"Person","name":"Chris Roling","jobTitle":"Featured Columnist","publisher":"@type":"Organization","name":"Bleacher Report","url":"http://bleacherreport.com","logo":"type":"ImageObject","url":"http://static-assets.bleacherreport.com/img/br_60_height.png","width":"80″,"height":"60″,"description":"After a brief hiatus, the 2017 Monster Energy NASCAR Cup Series returns on Sunday for a sprint to the playoffs. Kyle Bush and others head to Darlington Raceway for the Bojangles' Southern 500 as the series continues to even itself out…","about":"After a brief hiatus, the 2017 Monster Energy NASCAR Cup Series returns on Sunday for a sprint to the playoffs. Kyle Bush and others head to Darlington Raceway for the Bojangles' Southern 500 as the series continues to even itself out…"","type":"application/ld+json","key":"twitter","src":"https://platform.twitter.com/widgets.js","async":true],"styles":["href":"http://static-assets.bleacherreport.com/css/global.9f18179b28919e5206a94e249b50b837.css","key":"globalCSS","type":"text/css","rel":"stylesheet","href":"http://static-assets.bleacherreport.com/css/atomic.11ce6bbe6138da98a2d99d261f3318e7.css","key":"atomicCSS","type":"text/css","rel":"stylesheet"],"links":["key":"manifest","rel":"manifest","href":"/manifest.json","key":"safariMaskIcon","rel":"mask-icon","href":"/img/favicon/safariMaskIcon.svg","color":"#000000″,"key":"appleTouchIcon","rel":"apple-touch-icon","sizes":"180×180″,"href":"/img/favicon/appleTouchIcon.png","key":"icon32″,"rel":"icon","sizes":"32×32″,"href":"/img/favicon/favicon32.png","key":"icon16″,"rel":"icon","sizes":"16×16″,"href":"/img/favicon/favicon16.png","key":"ampLink","rel":"amphtml","href":"https://syndication.bleacherreport.com/amp/2730892-nascar-at-darlington-2017-start-time-ticket-info-lineup-tv-schedule-and-more.amp.html","key":"androidLink","rel":"alternate","href":"android-app://com.bleacherreport.android.teamstream/http/bleacherreport.com/articles/2730892-nascar-at-darlington-2017-start-time-ticket-info-lineup-tv-schedule-and-more","key":"androidTsLink","rel":"alternate","href":"android-app://com.bleacherreport.android.teamstream/teamstream/article/bleacherreport.com/articles/2730892-nascar-at-darlington-2017-start-time-ticket-info-lineup-tv-schedule-and-more","key":"iosLink","rel":"alternate","href":"ios-app://418075935/http/bleacherreport.com/articles/2730892-nascar-at-darlington-2017-start-time-ticket-info-lineup-tv-schedule-and-more","key":"canonicalLink","rel":"canonical","href":"http://bleacherreport.com/articles/2730892-nascar-at-darlington-2017-start-time-ticket-info-lineup-tv-schedule-and-more","key":"oembedJSON","rel":"alternate","href":"http://bleacherreport.com/oembed?url=http%3A%2F%2Fbleacherreport.com%2Farticles%2F2730892-nascar-at-darlington-2017-start-time-ticket-info-lineup-tv-schedule-and-more","type":"application/json+oembed","key":"oembedXML","rel":"alternate","href":"http://bleacherreport.com/oembed?url=http%3A%2F%2Fbleacherreport.com%2Farticles%2F2730892-nascar-at-darlington-2017-start-time-ticket-info-lineup-tv-schedule-and-more&format=xml","type":"application/xml+oembed"]},"tracks":,"ui":"assetURL":"http://static-assets.bleacherreport.com","comments":true,"skinAd_exists":true,"teamStreamLoading":false,"teamStreamLimit":60,"topAd_exists":true,"trendingLimit":60,"userAgent":"family":"Firefox","major":"3″,"minor":"0″,"patch":"8″,"device":"family":"Other","major":"0″,"minor":"0″,"patch":"0″,"os":"family":"Windows XP","major":"0″,"minor":"0″,"patch":"0″,"bundleName":"bundle.1c71a8a87b8d816572bc.js","referrer":"http://www.bing.com/","hideGettyCopyright":false,"hideFooterLinks":false,"hidePrivacyNotice":false,"hideNav":false,"hideScores":false,"hideShare":false,"hide":,"isEmbedded":false,"isFromCnn":false,"customBrowser":false,"isMobileDevice":false,"os":null,"isSettingCookie":false,"pageType":"article","currentPage":"2730892″,"url":"http://bleacherreport.com/articles/2730892″,"user":"username":null,"type":"Anonymous","tags":["college-basketball","college-football","mlb","nba","nfl","world-football"],"roles":[],"phone":null,"permissions":[],"last_name":null,"id":null,"first_name":null,"facebook_id":null,"email":null,"devices":[],"country":"US","siteLocale":"USA","trackingId":"b1ffead1-0ac2-41a1-afa3-469619010762″};
–>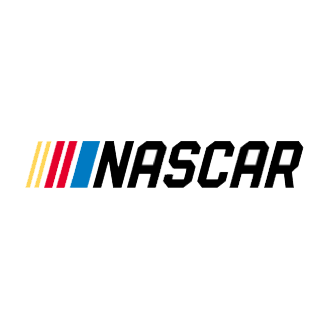 NASCARChris RolingFeatured ColumnistSeptember 2, 2017

Sean Gardner/Getty Images
After a brief hiatus, the 2017 Monster Energy NASCAR Cup Series returns on Sunday for a sprint to the playoffs. 
Kyle Bush and others head to Darlington Raceway for the Bojangles' Southern 500 as the series continues to even itself out. After a wild start featuring unexpected names pulling in checkered flags, Busch has hit victory lane twice over the past four races. 
Indeed, the usual suspects continue to turn it on when it matters most, besting a deep field and the new rules implemented this year. 
This time of year's trip to Darlington always means a lot for the entire series, though this is especially the case on Sunday with one driver capable of seizing the regular-season title.
Viewing Details
Where: Darlington Raceway
When: Sunday, 6 p.m. ET
Watch: NBCSN
Live Stream: NBC Sports
Tickets: StubHub.com 

Bojangles' Southern 500
AJ

 

Allmendinger

Aric

 

Almirola

Austin Dillon
Brad

 

Keselowski

Carl Long
Chase Elliott
Chris

 

Buescher

Clint Bowyer
Cole

 

Whitt

Corey

 

LaJoie

Dale Earnhardt Jr.
Danica Patrick
Daniel Suarez
David Ragan
Denny Hamlin
Erik Jones
Gray

 

Gaulding

Jamie McMurray
Jeffrey Earnhardt
Jimmie Johnson
JJ Yeley
Joey

 

Gase

Joey

 

Logano

Kasey Kahne
Kevin Harvick
Kurt Busch
Kyle Busch
Kyle Larson
Landon

 

Cassill

Martin Truex Jr.
Matt

 

DiBenedetto

Matt Kenseth
Michael McDowell
Paul Menard
Reed Sorenson
Ricky

 

Stenhouse

 

Jr.
Ryan

 

Blaney

Ryan Newman
TBA
Trevor

 

Bayne

Ty Dillon
2017 Monster Energy NASCAR Cup Standings
1. Martin Truex Jr.
951
2. Kyle Larson
845
3. Jimmie Johnson
628
4. Kyle Busch
850
5. Brad Keselowski
728
6. Ricky Stenhouse Jr.
528
7. Kevin Harvick
824
8. Denny Hamlin
753
9. Ryan Blaney
623
10. Kurt Busch
586
11. Ryan Newman
574
12. Kasey Kahne
451
13. Austin Dillon
437
14. Chase Elliott
711
15. Matt Kenseth
703
16. Jamie McMurray
700
ESPN.com.
Drivers to Watch
Kyle Busch

Brian Lawdermilk/Getty Images
Over the span of four races, Busch has gone from the guy everyone wonders about because of his lack of wins to the guy everyone has to worry about each time out.  
He didn't plan it this way, but Busch finally found his form at Pocono at the end of July, leading 74 laps there before taking his first win of the season. Fast forward to the last event, which went down in Bristol, and Busch bumped the laps led to 156 en route to the victory.  
The sequel to his long-awaited win was fitting enough. It was his 20th win at Bristol, and a sign things might finally keep falling his way.
"It's just kind of starting to turn around a little bit. Things are going a little bit better in our direction," Busch said, according to Jim Utter of Motorsport.com. "Some of those lucky breaks are kind of floating our way rather than somebody else's way. That's kind of the way it goes. Take 'em when you can get 'em is my mentality."
Now the rest of the series has to worry about Busch's sudden leap in momentum, even if Busch only sees it as luck starting to smile in his direction. 
Either way, he's a threat to take any race he enters at this point as the conversation shifts toward his looking at the top spot on the leaderboard. 
Joey Logano

Sarah Crabill/Getty Images
Few names face more pressure than Joey Logano going into Sunday. 
Logano has a win but remains on the outside looking in because of a penalty dished out by NASCAR, making the checkered flag irrelevant when it comes to the playoffs. 
In mid-July, it looked like the Penske Racing driver had finally turned things around, landing fourth at The Brickyard. Since? Four consecutive finishes outside of the top 10, three of them 24th or worse. 
"I wasn't expecting to be in this situation after the season started and even after the first few races," Logano said, according to NASCAR.com's Holly Cain. "We had a good start to the season and then went through quite the downturn for a while and have just been trying to dig out of a hole."
Performance aside, Logano is one of many racing for a good cause over the weekend following Hurricane Harvey, as captured by ESPN.com's Bob Pockrass: 
Bob Pockrass @bobpockrass

Logano car has a Red Cross sticker this wknd to encourage donations. His foundation… https://t.co/V9KtZFFTzf https://t.co/cSBLLq75Q8

2017-8-30 23:22:36
At the least, Logano and others will use one of the season's biggest events in a way to help others. 
If Logano call pull out of a funk and get into the playoff conversation, it'd make for a nice cherry on top.
Martin Truex Jr.

Jerry Markland/Getty Images
As series leader and the defending champion at this event, Martin Truex Jr. finds himself in a power position few get to experience. 
He also happens to be the guy hinted at in the intro who has a shot at pulling in the regular-season title. 
As Pockrass broke down recently, all Truex needs to do is finish 17th or better to secure the so-called title, which is more important than usual this year because it doles out some extra playoff points in the new format. 
And though the rest of the series might not want to hear it, Truex happens to enjoy the challenges Darlington presents. 
"Darlington might be one of the most fun race tracks we compete on, but it's also one of the toughest," Truex said, per Pockrass. "As we all know, there's not much room between the track and the concrete wall.
Based on how well he ran the track last year on the way to the checkered flag and how he has talked about this weekend, it sounds like Truex won't come up with anything short of the aggressive style fans like to see from him. 
With so much at stake other than an arbitrary spot atop a leaderboard, the No. 78 Toyota is once again one of the top factors to watch in a major event. 
Stats and info courtesy of ESPN.com unless otherwise specified.