There are always a few surprises at NBA Summer League, particularly among rookies who end up looking like steals after July. Last year, it was Norman Powell, a second-round pick due to limited size and shot-creating ability. He ended up averaging 18.3 points in Las Vegas and went on to become a key member of the Toronto Raptors' rotation later in the season and postseason.
The breakout sophomores are easier to peg based on previous results. Marcus Smart, T.J. Warren and Doug McDermott each came back to dominate stretches of Summer League in 2015.
After struggling through knee issues as a rookie, McDermott looked much fresher in Vegas last summer, when he scored 18.8 points per game. He emerged as a reliable sniper for the Chicago Bulls off then bench (42.5 percent from three).
Simply put, there is hope for everyone in a Summer League uniform.
(No top-five picks or All-Rookie first-team members were considered for these breakout star predictions.) 
Justise

Winslow (Miami Heat, SF)


Issac Baldizon/Getty Images


With 13 NBA playoff games under his belt, Winslow's confidence should be sky-high heading into summer league.

I wouldn't be surprised if Winslow had the same type of July breakout that Aaron Gordon had last year, when he averaged 21.7 points in three Orlando league games. 

Already expected to be one of the more physically developed participants, we'll likely see a sharper, more threatening offensive player, even if his energizer role remains the same with Miami during the season. 

While many of the proven sophomores will be expected to sit out summer league, Winslow could use the reps as a scorer. I'm betting he capitalizes against inferior competition. 

 
Cheick
Diallo

(New Orleans Pelicans, PF/C)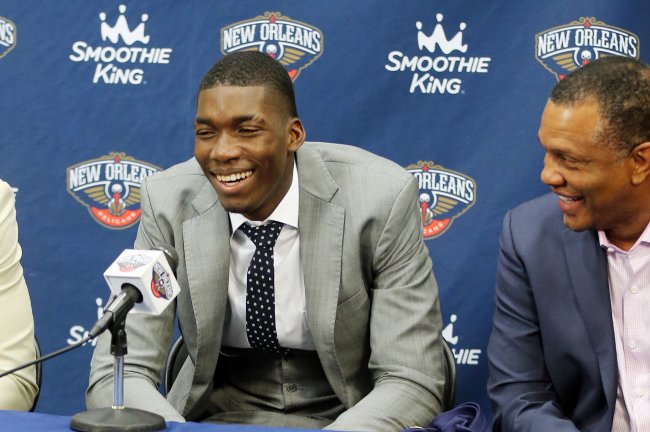 Layne Murdoch/Getty Images

Diallo played 7.5 minutes a game at Kansas and fell to No. 33 on draft night. Those numbers will sound weird following summer league, an ideal setting for him to make some noise. 
The less structure, the better for Diallo, MVP of his McDonald's All-American Game, co-MVP of the Jordan Brand Classic and an obvious standout during five-on-fives at the combine. He'll benefit from the looser sets and uptempo pace he didn't experience in college.
By tapping into his motor, athleticism and length, he's going to pick up easy buckets without needing plays run for him. Diallo flies up and down the floor and puts heavy pressure on the rim as a finisher and rebounder. 
He's also likely to block and contest plenty of shots around the basket.
I still wouldn't expect Diallo to crack the Pelicans' rotation as a rookie, but after a year off the radar, watch him find his way back during summer league. 
Cameron Payne (Oklahoma City Thunder, PG)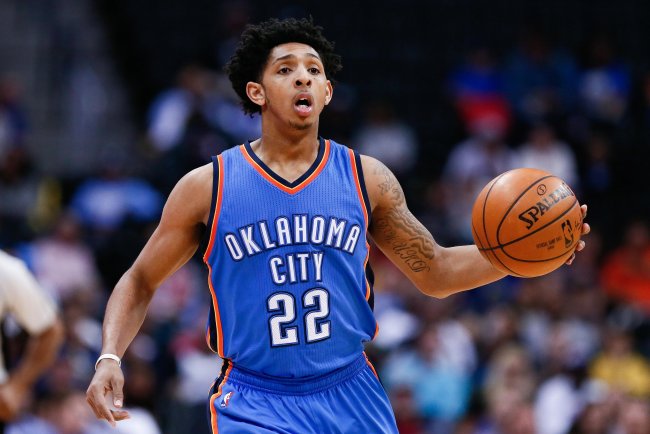 Isaiah J. Downing-USA TODAY Sports

Payne didn't have a chance to play through mistakes his rookie year—not with Russell Westbrook tearing it up and the team competing for a title. 
It's also worth noting Payne started behind the eight ball last season, having missed his first summer league with a fractured finger. He'll be ready to roll this July. There aren't many numbers to back up the breakout prediction; instead, it's inspired by Payne's confidence, playmaking ability and scoring arsenal, which should come to life in a full-time role against Development League players and rookies.
He also spent the year going up against Westbrook in practice, which has to count for something. 
Summer-league competition should be a step down from what he's seen over the past year. Look for Payne to make a case for more NBA minutes with a strong July.
Bobby Portis (Chicago Bulls, PF/C)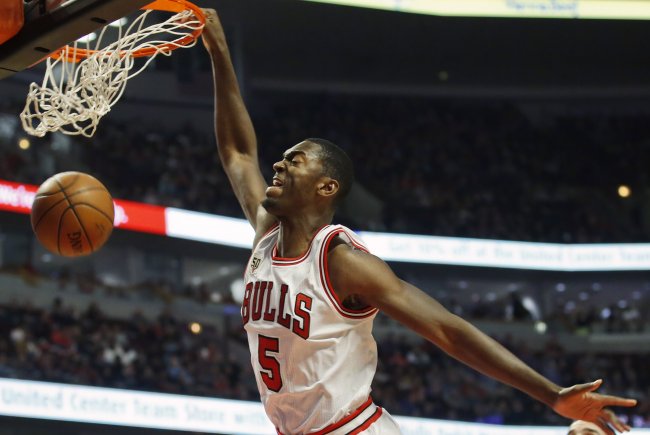 Kamil Krzaczynski-USA TODAY Sports

Portis is an obvious breakout candidate, considering he averaged 14.5 points and 8.7 boards last summer league and flashed starting potential as a rookie. 
He still lacks polish, but Portis is highly skilled for a 6'11", 230-pounder, having drilled 40.4 percent of his 109 jump-shot attempts in the 16-24-foot range last season, per NBA.com.
Portis wasn't as effective around the basket, but finishing in summer league should come a whole lot easier.
I'd imagine he won't play more than a couple of games, assuming coaches are already convinced by what he's shown. But expect big numbers in whatever action he sees this July. With Joakim Noah reportedly leaving Chicago for New York, per ESPN.com's Ramona Shelburne, and assuming Pau Gasol also leaves in free agency, Portis has quickly become an important building block for the Bulls. 
Domantas

Sabonis

(Oklahoma City Thunder, PF/C)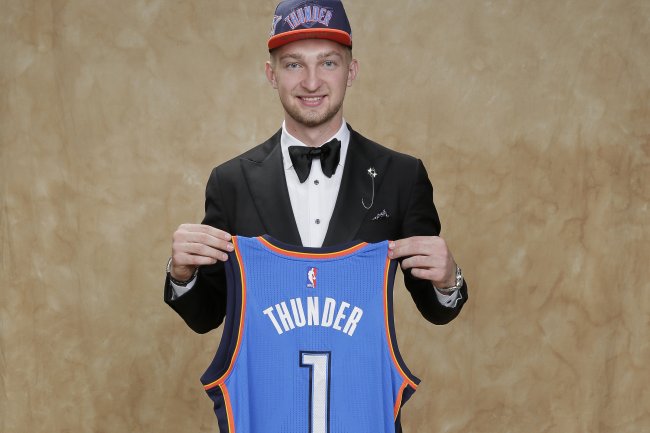 Steve Freeman/Getty Images

Sabonis is bound to emerge as one of the more productive rookies in summer league.
Arguably the top rebounder in the 2016 draft class (20.7 percent rebounding percentage), his nose for the ball and toughness seem guaranteed to translate under the boards.
Meanwhile, he's come a long way offensively over the past year. Sabonis has terrific hands and improved touch from further away, both with his hooks and mid-range jumpers.
He'll make a name for himself early as a dirty-work big man with a competitive edge. But look for Sabonis to also flash surprisingly crafty David Lee-like scoring ability inside and out.
Jordan Mickey (Boston Celtics, PF)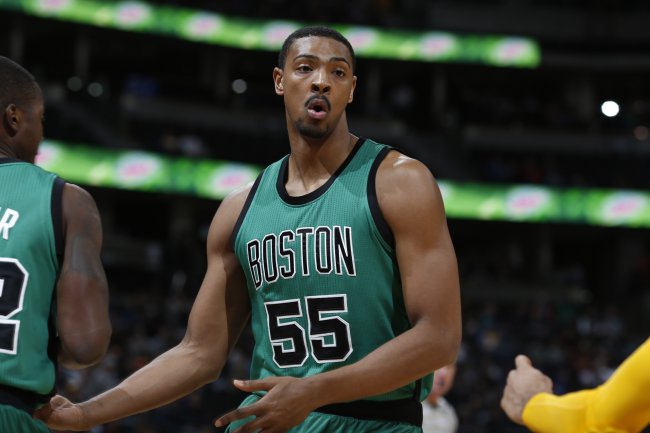 David Zalubowski/Associated Press

I pegged Mickey as a future NBA asset following his sophomore year at LSU and standout showing at the 2015 NBA combine. And though he only appeared in 16 regular-season games for the Celtics as a rookie, the work he did in the D-League suggests it's only a matter of time.
Mickey averaged 17.4 points, 10.3 rebounds and 4.4 blocks in 23 games with the Maine Red Claws. He'll be able to replicate those kinds of numbers in summer league and eventually crack Boston's rotation before rookies Guerschon Yabusele and Ante Zizic.
He's strong below the rim (235 pounds) and bouncy enough to play above it. Mickey is known for his timing and ability to make plays on the ball as a rebounder and shot-blocker, but he's flashed post scoring and pick-and-pop potential as well.
Coach Brad Stevens could eventually look to experiment with Mickey in a second-unit small-ball 5 role.   
Kay
Felder

(Cleveland Cavaliers, PG)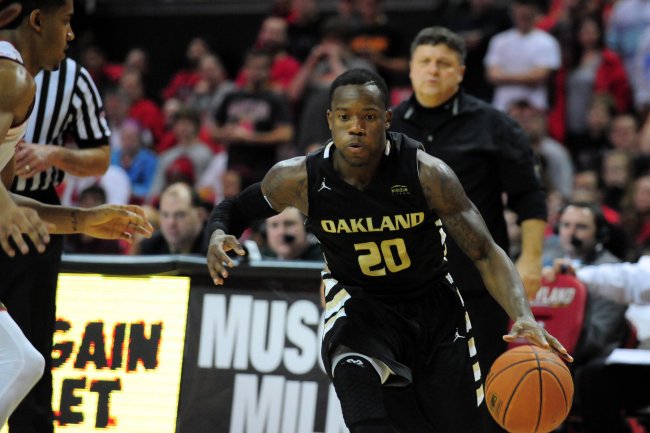 Evan Habeeb-USA TODAY Sports

A 5'9″, playmaking tornado, Felder could go off in summer league if given a green light. He should have the chance to dominate the ball like he did at Oakland, where he led the country in assists and finished top five in scoring. 
Having hung 37 points on Michigan State and 30 on Virginia, Felder proved he's more than just a mid-major stat-stuffer.
He may remind some of Nate Robinson, a former summer league MVP with similar strength, hops, firepower and size limitations.  
Even if the numbers aren't there, Felder's exciting style of play fuels star power in itself. He'll be a popular prospect to highlight this July.
Trey
Lyles

(Utah Jazz, PF)

Melissa Majchrzak/Getty Images

Lyles doesn't have the type of game to dominate, but he should be capable of establishing himself as one of the better players in summer league. 
He caught on toward the end of last year, when he averaged 12.9 points and shot 40.7 percent from deep in April. 
Lyles ultimately compensates for limited burst with a high skill level, which highlights shooting touch, as well as the ability to put the ball on the floor and either stop-and-pop or score on the move.
He's expected to be Utah's top prospect and offensive player this July. With enough touches and games, a more confident Lyles could register big numbers, something he struggled to do during his first go around this time last year.